With the NFL regular season now just weeks away, Philadelphia Eagles fans are revving up for another exciting season. The prospect of a return to the Super Bowl is one that is filling stomachs with butterflies around the City of Brotherly Love, but, let's be honest. The Eagles could be primed for a 2-15 season and the Linc would still have one of the best atmospheres in the entire league.
Philadelphia Eagles fans set the tone
When the Birds hosted their open practice last week, it was reported that Lincoln Financial Field was packed out with 50,000 fans. For context, the Washington Commanders averaged a home attendance of 58,000 during the 2022 regular season. You won't find many teams who can fill 50,000 seats for a PRACTICE.
On top of that, Eagles fans even turned up early to tailgate. The parking lots were rammed as friends reunited for the first time since the NFC Championship game, many flaunting their brand new Kelly Green jerseys. There was a real sense of occasion at Lincoln Financial Field that night, as if it was New Year's Day.
How about the Fightin's?
It's not just Eagles fans, either. The Phillies are enjoying a real resurgence as of late both on the field and off it. The club currently ranks 6th in average home attendance this season. Citizens Bank Park is roughly filled at a 91% capacity each home game, which is stunning when you think how regularly the Phillies actually play.
DOOP!
Then, there's the Union. Sure, Philadelphia might have lost in embarrassing fashion to Lionel Messi and Inter Miami, but it didn't stop them from bringing in an attendance that rivalled their previous record. A lot of this was down to Messi himself, but the Union made the opening Leagues Cup game free to fans. Season ticket holders had their seats reserved for the entire tournament at a discounted price, ensuring that Chester wouldn't be overrun with Inter Miami jerseys. The result was a rampant home atmosphere that vocally stood behind the team even after the most disappointing of starts.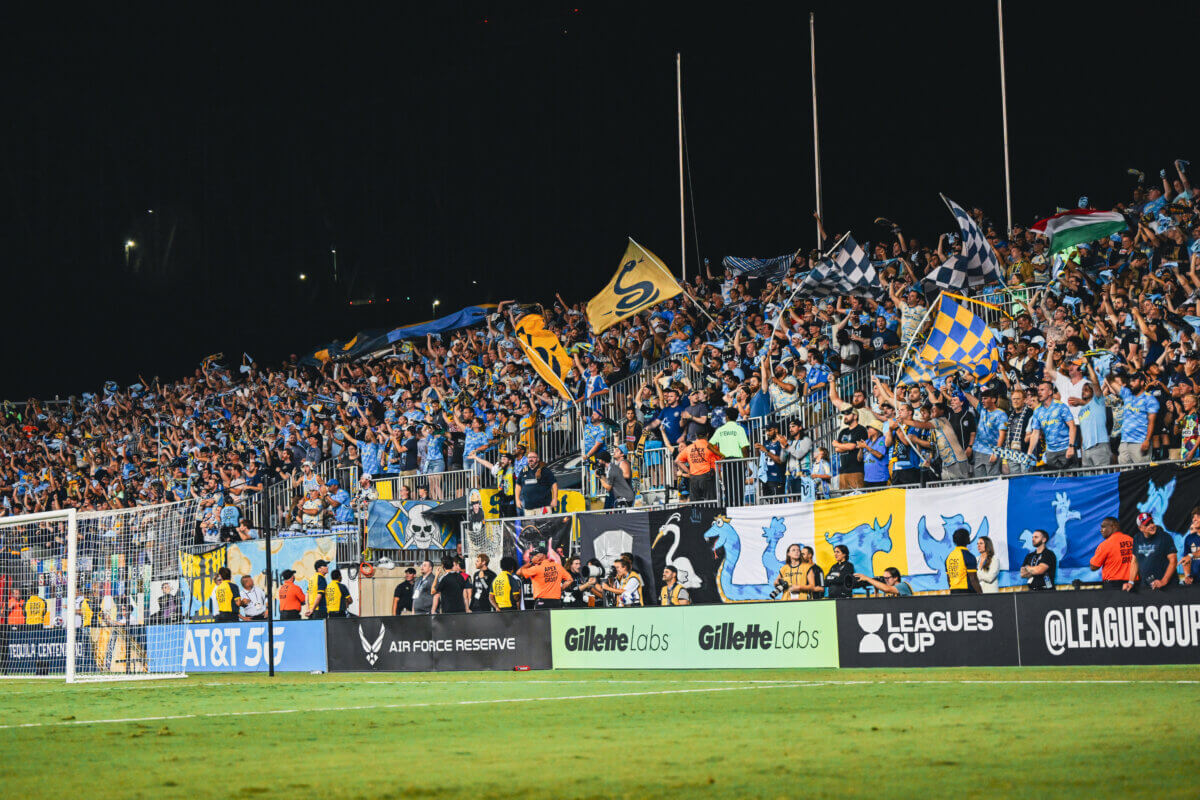 There's truly no place like Philadelphia. When teams are underwhelming, the energy is intense, but it's always from a place of passion. When teams are good, light poles need greasing and the City of Brotherly Love becomes comes together in celebration. With the Eagles and Phillies expected to make another pair of playoff runs, the Union coming off of two near misses at Silverware, and hopeful new eras for both the Sixers and Flyers, there has never been a better time to embrace the rollercoaster of emotions that is following Philadelphia sports teams.
AP Photo/Chris Szagola