Since the epic crumble of the 2020 season, the Eagles have been on an extraordinary mission to right their wrongs. After dismissing both Doug Pederson and Carson Wentz, the Eagles turned to the unlikeliest of pairings in Nick Sirianni and Jalen Hurts.
After a decent first season together both the head coach and quarterback came into their own in the 2022 season. Jalen Hurts was a near lock to win the MVP award until an injury cost him to miss a couple of games. The same applies to Nick Sirianni who just couldn't win without his QB at the helm.
But their breakout seasons wouldn't be as extraordinary if it wasn't for the phenomenal job done by the team's front office. Howie Roseman was unstoppable as he added players like Haason Reddick, James Bradberry, A.J. Brown, and C.J. Gardner Johnson. 
He also had an incredible draft where he ended up with Jordan Davis, Cam Jurgens, And Nakobe Dean. All of these players did their part in helping the team get to the Super Bowl. But after seeing what the Eagles have done this offseason, one has to wonder if this year's roster is better than last year's.
Free Agent Additions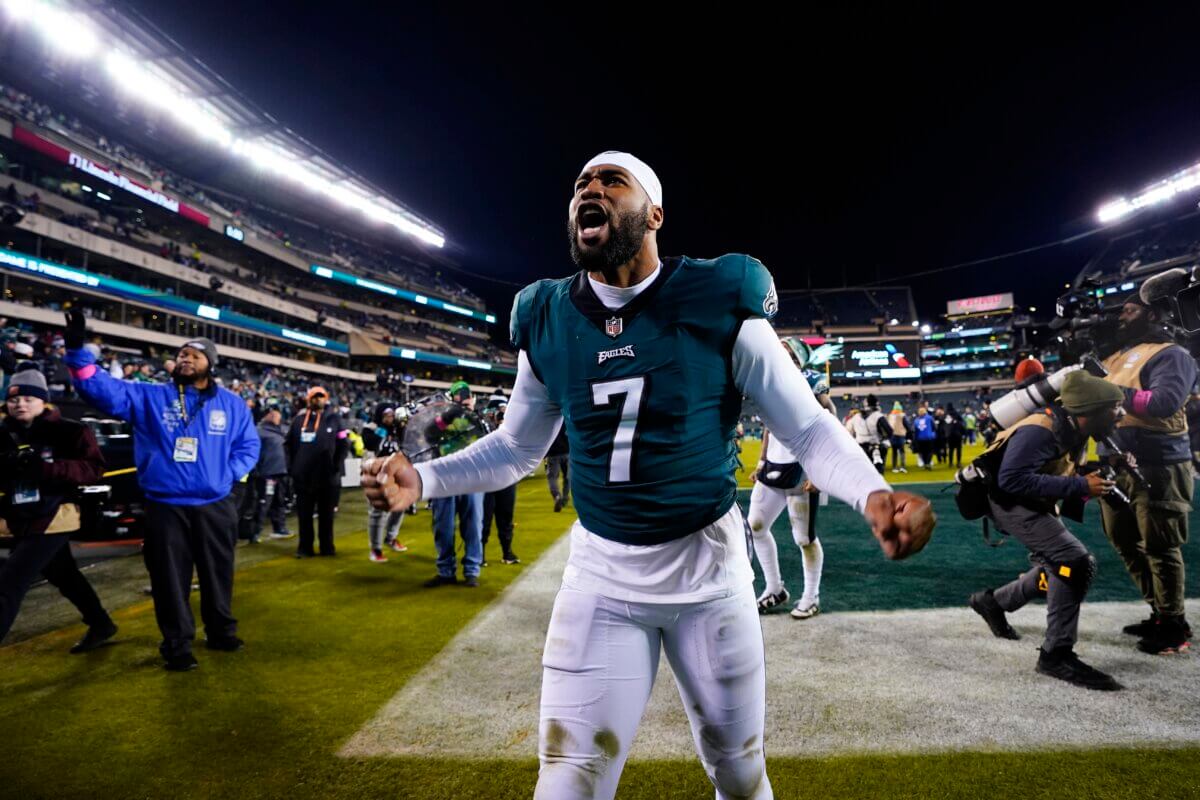 Of the many players that the Eagles brought in last season, James Bradberry and Haason Reddick were two of the few that will remain on this year's roster. Reddick had a monster year while James Bradberry enjoyed a big bounce-back season for his career. In addition to Bradberry re-signing, the Eagles also went out and signed Terrell Edmunds, Rashaad Penny, Justin Evans, Marcus Mariota, Olamide Zaccheus, Nicholas Morrow, Dan Arnold, and Kentavious Street.
They added the needed depth for them to make another playoff push in 2023. With Penny being the cream of the crop, it still isn't as great as last year's additions but the Eagles approached this offseason intelligently by filling as many holes as possible before the draft.
Eagles Draft class of '22 and '23
While last year's NFL Draft was a home run for the Eagles, this year's class may have been a grand slam. Philly drafted Jordan Davis, Cam Jurgens, Nakobe Dean, Kyron Johnson, and Grant Calcaterra. The biggest splash of that weekend was the trade for A.J. Brown. Pairing Brown with Smith, Goedert, and Hurts catapulted the offense.
However, this year's class may be the best draft class in recent memory. Somehow the Eagles drafted Jalen Carter, Nolan Smith, Tyler Steen, Sydney Brown, Kelee Ringo, Tanner McKee, and Moro Ojomo. The prospects in this class cannot only make big impacts on the team's future but could also play key roles for them this season. 
Philadelphia also made a big trade with the Lions for running back D'Andre Swift. Pairing Swift with Penny and Gainwell is a huge win and could pan out to have a bigger impact than Miles Sanders had in 2022. They've added lightning and thunder to a run game that has excelled as of late.
The Conclusion
While last year's roster served as a blueprint for success, the Eagles took a step further by making sure they had long-term success. The players they added from free agency to the draft is creating a unique amount of depth for the team. With injuries being a part of the game that can never be controlled, I strongly believe this season's roster is slightly better than last season's.
Photo by Ken Murray/Icon Sportswire