THE TOP 10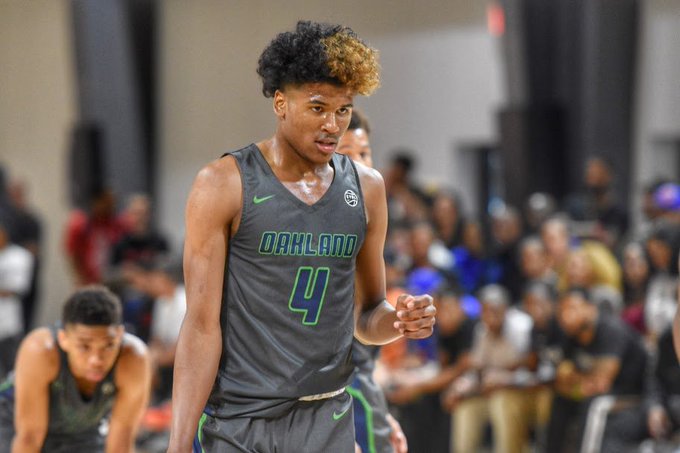 Jalen Green comes in at number one. There are certain players who are good and then others who are great, and then there is Jalen Green. All eyes are wide open on Jalen Green as you are looking at the next superstar. His jump shot is now at elite status. He can shoot from anywhere on the court and his court vision and basketball IQ are underrated. Jalen is a killer evolving into an all-around player.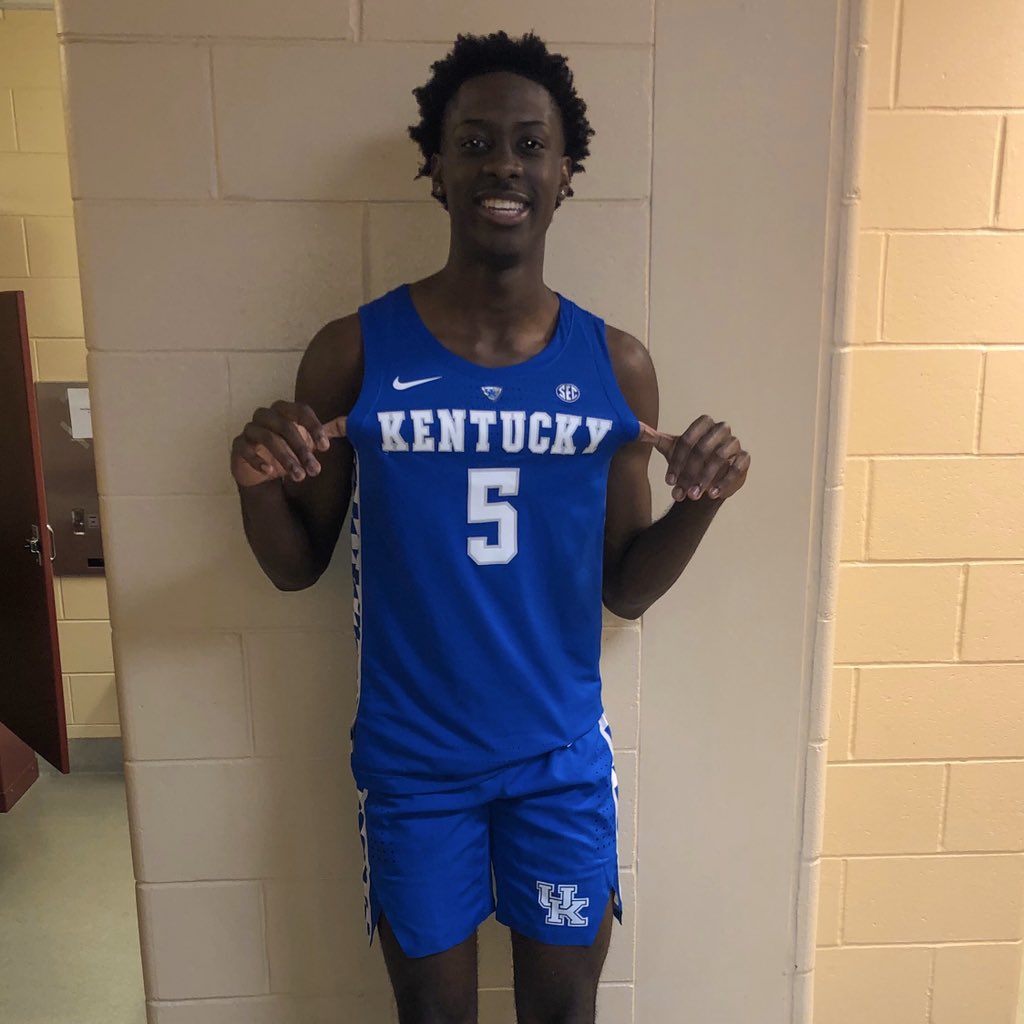 Terrence Clarke is quick, fast, and explosive with great court vision and can make players around him better. The underrated part about him is his dribbling skills he can slice and dice through a defense and make quick decisions that make it hard to plan his next move on the court.
Isaiah Todd has always been a top three talent and never moved outside of that. He is quicker than fast and has a deadlier long-range jumper than Mobley. Todd plays with mean aggression and an evolving mamba mentality.
Evan Mobley is the best two-way player in the country. His guard-like movement and wingspan make him able to be a game-changer on both sides of the floor. He could be a future NBA all-star at the power forward or center position, watching him evolve will be fun.
Josh Christopher is a man child. He is vicious to the basket and has the ability to dribble past defenders at will and is one of the best in the nation in transition, with a proven track record of taking over games.
Greg Brown is another two-way dominant player. The only difference between Brown and Evan Mobley is size and length. He is one of the most athletic players in the country and brings the total package at the power forward position.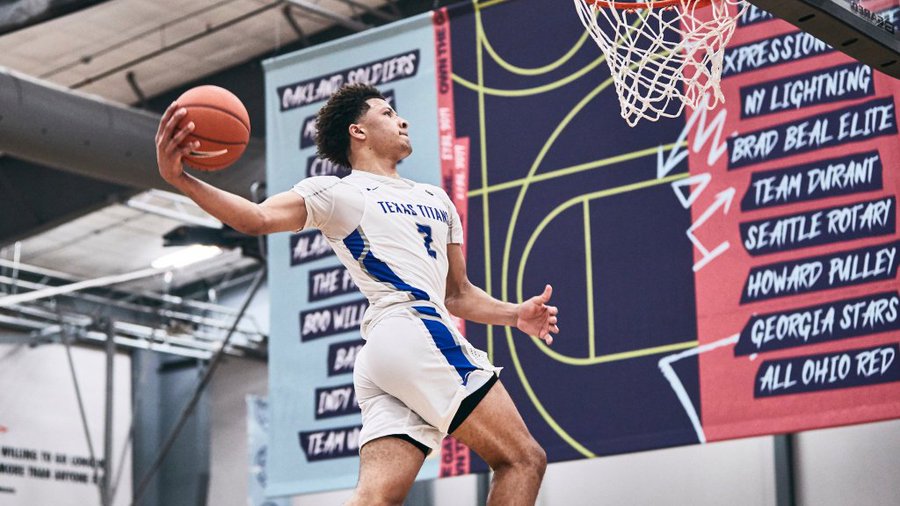 Cade Cunningham is the best combo guard in the country. His size and strength at the guard position make him a matchup problem every game and he is one of the smartest passers in the country. If he plays on a team, the ball must be in his hands to bring out his true potential.
BJ Boston has the ability to completely take over a game. His shooting ability is as good as any prospect in the country. He makes smart plays on the court and can score from anywhere in any way. He gives defenders nightmares.
Sharife Cooper is your classic true point guard, who is tough and fearless and puts you in the mold of Damian Lillard how he can light it up. He is a warrior and will leave it all on the floor and is most definitely the point guard you get to run a championship team.
One thing about this super talented 2020 class is even though Jalen Green is the undisputed number one; the gap is not that big. The race for number two is even smaller and Jalen Johnson is one of those special prospects who can challenge to be a top-three prospect. He is a point forward who can guard multiple positions. He is capable of dominating games and will display he is a top-three NBA draft talent at the college level. He will be fun to watch for Duke fans. He is literally a taller Grant Hill.
Top 100 2020 high school basketball prospects
Jalen Green/SG/Prolific Prep
Terrence Clarke/SG/Brewster Academy
Isaiah Todd/PF/Word of God Christian
Evan Mobley/C/Rancho Christian
Josh Christopher/SG/Mayfair
Greg Brown/PF/Vandergift
Cade Cunningham/PG/Montverde
BJ Boston/SG/Sierra Canyon
Sharife Cooper/PG/McEachern
Jalen Johnson/SF/IMG Academy
Makur Maker/C/Pacific Academy
Jalen Suggs/SG/Minnehaha Academy
Jeremy Roach/PG/Paul IV
Scottie Barnes/SF/Montverde Academy
Ziaire Williams/SF/Sierra Canyon
Kyree Walker/SF/Hillcrest prep
DJ Seward/SG/Whitney Young
Cameron Thomas/SG/Oak Hill Academy
Jabri Abdur-Rahim/SF/Blair Academy
Walker Kessler/C/Woodward Academy
Jaden Springer/SG/IMG Academy
Daishen Nix/PG/Trinity International
Nimari Burnett/PG/Prolific Prep
Isaiah Jackson/PF/Waterford Mott
Mark Williams/C/IMG Academy
RJ Davis/PG/Archbishop Stepinac
Earl Timberlake/SF/Dematha Catholic
Andre Curbelo/PG/Long Island Lutheran
Moses Moody/SG/Montverde Academy
Day'Ron Sharpe/C/South Central
Bryce Thompson/SG/Booker T. Washington
Caleb Love/PG/Christian Brothers College
JT Thor/PF/Norcross
Cam'Ron Fletcher/SF/Vashon
Henry Coleman/PF/Trinity Episcopal
Donovan "Puff" Johnson/SF/Hillcrest Prep
Lance Ware/PF/Camden
Dawson Garcia/PF/Prior Lake
Micah Peavy/SF/Duncanville
Jaemyn Brakefield/PF/Huntington Prep
Josh Hall/SF/Moravian Prep
Marjon Beauchamp/SF/Dream City Christian
Ian Martinez/SG/ J Serra Catholic
Andre Jackson/SF/Albany
Julian Strawther/SF/Liberty
Hassan Diarra/PG/Putnam Science Academy
Jalen Terry/PG/Beecher
Mady Sissoko/C/Wasatch Academy
Adam Miller/SG/Morgan Park
Cliff Omoruyi/C/Roselle Catholic
Corey Walker/Hargrave Military Academy
Hunter Dickinson/DeMatha Catholic
Dalen Terry/SF/Hillcrest Prep
Joe Bamisile/SG/Monacan
Matthew Murrell/SG/IMG Academy
Jaylin Williams/C/Northside
AJ Hoggard/PG/Huntington Prep
Ethan Morton/SF/Butler Area
Terrance Williams/PF/Gonzaga
Jamal Mashburn Jr./PG/Brewster Academy
Justin Lewis/PF/Baltimore Polytechnic institute
Noah Collier/SF/Wesston
Davonte Davis/PG/Jacksonville
Elijah Hutchins-Everett/C/Putnam Science Academy
Jyare Davis/SF/Sanford
Cam Hayes/PG/Greensboro Day
Marcus Bagley/SF/Sheldon
Keon Johnson/SG/The Webb
Jaden Ivey/CG/Marian
Xavier Foster/C/Oskaloosa
Demarr Langford/SG/Brewster Academy
Kadary Richmond/PG/Brewster Academy
Noah Farrakhan/PG/IMG Academy
Posh Alexander/PG/Our Saviour Lutheran
Darrius Maddox/SG/Oak Hill Academy
Niels Lane/SG/Roselle Catholic
 Jordan Geronimo/SF/St. Pauls school
KK Robinson/PG/Bryant
Jaylen Clark/SG/Etiwanda
Che Evans Jr./SF/Neumann Goretti
Zeb Jackson/SG/Maumee
Lynn Greer III/PG/Roman Catholic
Reece Beekman/PG/Scotlandville Magnet
Rondel Walker/SG/Putnam City West
Mwani Wilkinson/PF/Bishop Gorman
Myles Stute/PF/Gonzaga
Matthew Alexander-Moncrieffe/SF/Orangeville Prep
Anthony Leal/SG/Bloomington South
Kerwin Walton/SG/Hopkins
Tramon Mark/PG/Dickinson
Zaire Wade/PG/Sierra Canyon
Isaiah Cottrell/PF/Bishop Gorman
Nijel Pack/PG/Lawrence Central
Ben Carlson/PF/East Ridge
Samson Ruzhentsev/SF/Hamilton Heights Christian Academy
Dwan Odom/PG/St. Francis
Dan Dainja/C/Park Center
Nimari Burnett/PG/Prolific Prep
Osasere Ighodaro/PF/Desert Vista
Terren Frank/PF/Sierra Canyon
Derrick Raheem"Leader" Johnson is one of the fastest rising young talented writers out. He writers for Scout.com for Villanova sports, NBA draft for nbadraftroom.com, and he is the lead college writer or Philly Sports Network. Johnson also does interviews and reports news on his personal blog page on facebook titled Leader Johnson. Johnson was Born in West Philadelphia, PA and was raised in southwest Little Rock, AR, he is known as Mr. 1on1 for always getting many 1 on 1 exclusives with some of the top athletes in high school and college, Leader also started the Success series and Villanova rundown for VUsports.com along with the Prospects Corner and Prospect Watch on nbadraftroom.com. Leader also does 1 on 1's called the legacy series in which he interviews young athletes who parents were infamous athletes such as NBA great Ron Artest(Jeron and Ron Artest) etc. Leader has recently started the PSN college game balls given to the best performances among the chosen Philly and Pennsylvania schools and PSN NFL game balls given to best philadelphia pro team performers. The name Leader comes from Raheem setting his own standard as a writer while appreciating the writers before him.