In the dying stages of Winter with the regular season approaching, many Union fans were quick to circle September 23rd on their calendar as the biggest game of the 2023 season – a rematch of last year's MLS Cup Final, one of the best games in MLS history, this time taking place at Subaru Park. But one of the greatest things about MLS is its unpredictability.
It's not a one-team league like many around the world. It's chaotic. It's sporadic. But most importantly, it's a league in which you can truly climb the ranks from worst to first in a matter of a few seasons if you build the right foundation, and there's no better example of that at the moment than the current Support Shield leaders, FC Cincinnati.
Union vs. FC Cincinnati Match Preview
On Saturday night FCC will travel to Subaru Park to take on Philadelphia Union in a 2022 Eastern Conference Semi-Final rematch. But it's not just a rematch of last year's 1-0 playoff win for Union. It's not just a homecoming for a number of faces from FCC both on and off the field. Saturday night should be, and is, the Union's biggest game of the season.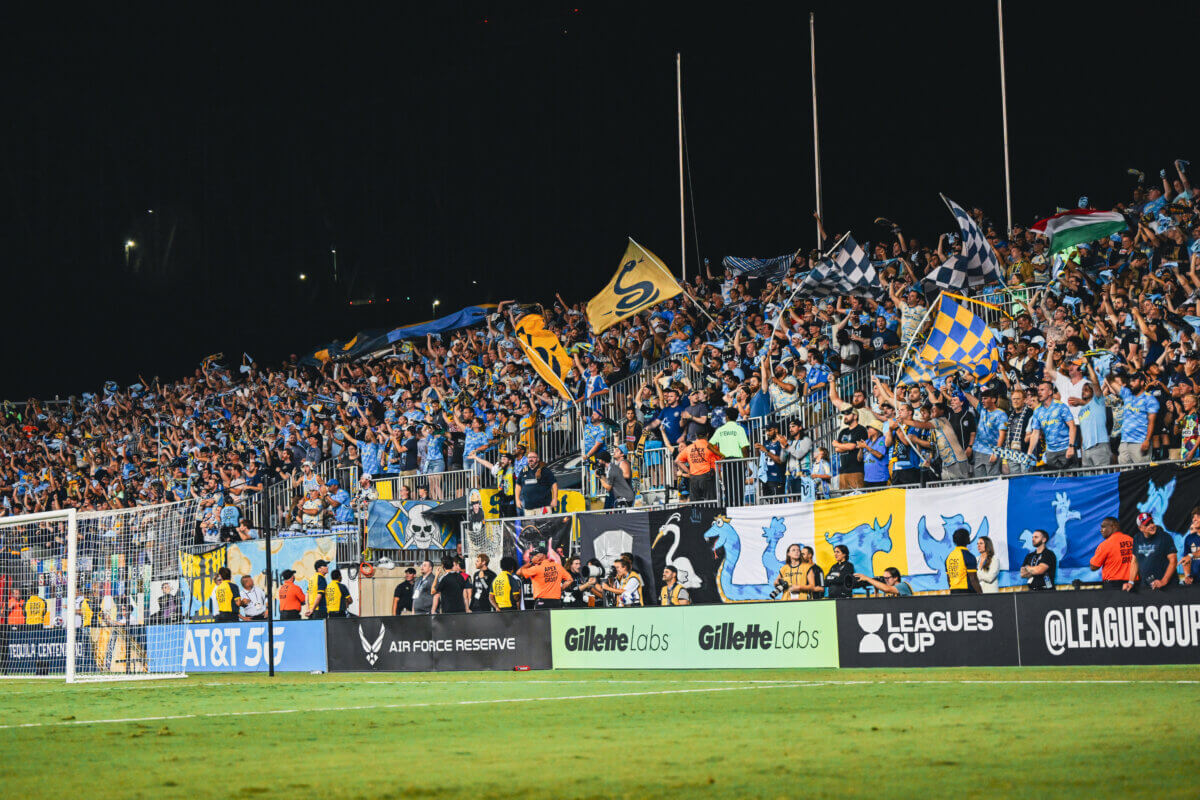 2023 Season so Far
One thing about this team that's not difficult to say, is that this isn't the same FC Cincinnati team that entered the league in 2019 and went on to win the Wooden Spoon, an award given to the league's last-place team, 3 seasons in a row. But after that 2021 season, things changed drastically.
FCC was able to persuade both Chris Albright and Pat Noonan to league Philadelphia and join Cincinnati as their new General Manager and Head Coach, and it's been uphill for FCC since, making their first playoff appearance in their first season in charge.  And that brings us to season 2 of the former Union experiment, where Albright and Noonan have propelled FCC to the top of the league, and leading the Supporters Shield race with a comfortable cushion underneath them, it's truly theirs to lose.  
After 27 MLS matches played, FC Cincinnati sit atop the Supporters Shield race with 57 points, 9 points above both New England Revolution and Western Conference leaders St Louis City. FCC have scored the 5th most goals in the league with 43, and have the 3rd fewest goals allowed total with just 30. Though they are slightly over-performing their expected goals total which is at 39.7, they do have the 5th highest xG total in the league, which is consistent with the amount of goals they've scored in comparison to the rest of the league.
One of the most impressive stats of FCC's 2023 season thus far, is their ability to grind out tight results. Of their 17 wins so far this season, FCC has won 12 of those games by a single goal, and only 5 of their wins have been by more than 1 goal. Of their 6 draws on the season, 2 of those have come from FCC scoring goals after the 75th minute. FC Cincinnati doesn't get in many high-scoring games. 8 of FCC's 27 games have ended 0-0 or 1-0, with just 1 goal scored in the game.
They're really good at grinding out results in tight matches, which could play into their hands on Saturday. And while it's no secret how good Union is in their own building, FC Cincinnati has been pretty impressive when it comes to earning points away from home. With a record of 5 wins, 5 draws, and just 3 losses on the road for a total of 20 points, FCC's ability to get points on the road might be the very thing that leads them to lift their first Supporters Shield.
X-Factors
When it comes to FCC and their X-Factor, typically this would be a really easy decision. Lucho Acosta is by far their best player and currently gets my shout as the 2023 MLS MVP. Unfortunately for them, Lucho Acosta will miss Saturday night's matchup against Philadelphia Union due to a yellow-card accumulation suspension.
So who's the next best player to affect this game from FCC's side? Well, based on some news that FC Cincinnati's forward Aaron Boupendza's return from International Duty has been delayed, and will need to meet his team in Philadelphia without a training day, it might leave room for a familiar face to make his way onto the pitch on Saturday evening, and his name is Sergio Santos.
When you look at FCC's offensive production this season, it's a lot of Lucho Acosta carrying the team, and the rest of the wealth being distributed pretty proportionately throughout the rest of the squad. 13 goals for Acosta, 5 goals for Vazquez, and then you've got 3 players with 4 goals, including Santos, 1 player with 3 goals, and 4 players with 4 goals.
Acosta and Barreal are the only two players on the team with more than 3 assists on the season. And to my surprise, Sergio Santos is right amongst the top performers in creating chances to score for FCC.
Other than being tied for 3rd in total goals with 4 on the season, Santos is also in the top 4 on the team in total Expected Goals (4.0), Non-Penalty Expected Goals (4.0), Goals per 90 minutes (0.46), Goals and Assists per 90 minutes (0.57), Expected Goals per 90 minutes (0.46), Total Shots (24), Shots-per 90 minutes (2.74), Goals per Shot on Target (.50), Touches in the attacking penalty area (63), and progressive passes received.
How "That's So Union" would that be? Sergio Santos coming back to Philly, scoring against his former team, and all but securing his new team's first Supporter's Shield at Subaru Park. I honestly hate even putting that into the universe, I'll probably be spending the rest of the weekend hoping that I didn't manifest this. That being said, I should note, that Pat Noonan says Boupendza still might have the opportunity to play on Saturday night, and Sergio Santos might not even get the chance to play villain on Saturday night.
On Union's side of the ball, I'm going with someone who's looking to make his 100th straight MLS start – Jakob Glesnes. This man has been a work-horse for Union throughout his entire time with the club, and Jim Curtin has leaned on him more than ever this season with the influx of games on the schedule. Glesnes already has more starts this season than he did all of last, with 8 games left in the regular season.
He's one of the most important players on this team, both defensively and in starting the attack. Jakob is one of the team leaders in a lot of defensive stats like you'd probably assume – top 3 on the team in Tackles, Dribblers Tackled, Blocks, Shots Blocked, Interceptions, Clearances, and Recoveries. He's vital in keeping other teams off the scoresheet. But he's not just a defensive player, and Glesnes is really important in Union advancing the ball up the pitch into the attack.
Glesnes is top 3 on the team in total passes, passes into the final 3rd, progressive passes, total touches, touches in the defensive penalty area, defensive 3rd, and middle 3rd, total carries, total distance carried, progressive distance carried, progressive carries, and passes received. Glesnes currently has a total of 43 clean sheets recorded during MLS play for Union.
Predictions
When it comes to availability for Saturday, everyone is fit, with the exception of Leon Flach – but even the update on him is a positive one. Unfortunately, similarly to Lucho Acosta for FCC, Union will be without their Captain, Ale Bedoya Saturday night due to Yellow Card Accumulation. Bedoya has been pretty good since returning from injury and having your captain on the field in a game of his magnitude could be huge, but it gives an opportunity for another guy on this roster to show how important he can be for this team.
I think we'll see Union go back to the 4-4-2 diamond, a formation that Jim Curtin has admitted is his team's best formation when all are fit and going. I think Union will go back to that, and line up with a back 4 of Kai Wagner, Jakob Glesnes, Jack Elliott, and Olivier Mbaizo.
Jose Martinez will take his spot at the 6, with what I think will be Jack McGlynn and Jesus Bueno on either side of him. Daniel Gazdag, Mikael Uhre, and Juliana Carranza will round out the attack, and Andre Blake of course will be in net.
I think it's going to be a very tight, hard-fought game. I don't think either team will want to give up the first goal, and ultimately the match could come down to whichever coach takes advantage of his bench more appropriately. But this is a game Union needs to win, simple as that.
11 points behind the Supporters Shield with 8 games to go feels like too steep of a hill to climb, but with a win against FCC that lead drops to 8 with a game in hand. Win your game in hand and the lead is down to 5 points with 6 games to go. And if that happens, who knows how the final stretch could play out in the final couple of games of the season, especially with Union playing 5 of their next 7 games at Subaru Park. But it starts with this game, a game that could be a huge turning point in Union's season one way or another.
The weather is going to be picturesque and Subaru Park should be close to a sell-out – there's really no reason why this should be anything less than the best atmosphere Subaru Park has provided for their boys in blue this season, and ultimately I think that's going to be the deciding factor, the crowd. I think this one will be another game decided by 1 goal, but I think Union faithful swing all 3 points in Philadelphia's favor.
So I'll leave you with my prediction: 2-1 Union on the back of goals from Daniel Gazdag and Juliana Carranaza, and this game kick-starts Union into a red-hot final stretch of the season.
See you all in the lots, and be sure to stay up to date with all things Union at Philly Sports Network.
Best Philadelphia Union Bets
Be sure to return to Philly Sports Network for more Philadelphia Union and other soccer content!
Follow our Union team on Twitter:
Tim Lovenguth | Justin Friedberg | El Parcero Philly
Zach LoBasso | Steve Beavon | Liam Jenkins
Eric Frysinger | Paul Frenzel | Jimmy King
Doop on Union fans!
Mandatory Credit: Philadelphia Union