The Philadelphia Union has had a decent season so far. With eight games to go, they sit on 46 points. They sit just three points out of sole possession of 2nd place in the east and the Supporters' Shield standings. While this season has been good, it has not surpassed the club's standards. This 2023 season was all about playing more than 50 games and winning trophies. 
They fell short in the CCL semifinals stage, crashed out of the US Open Cup, and finished third in Leagues Cup. The only trophies still available are Supporters' Shield and MLS Cup. The Shield is likely out of reach, Cincy has an 11-point lead in that "race." 
That leaves MLS Cup as the one to shoot for. Philly has eight games left, seven of which come in a four-week span starting this Saturday; can the Union find a way to set themselves up for a deep playoff run down this stretch?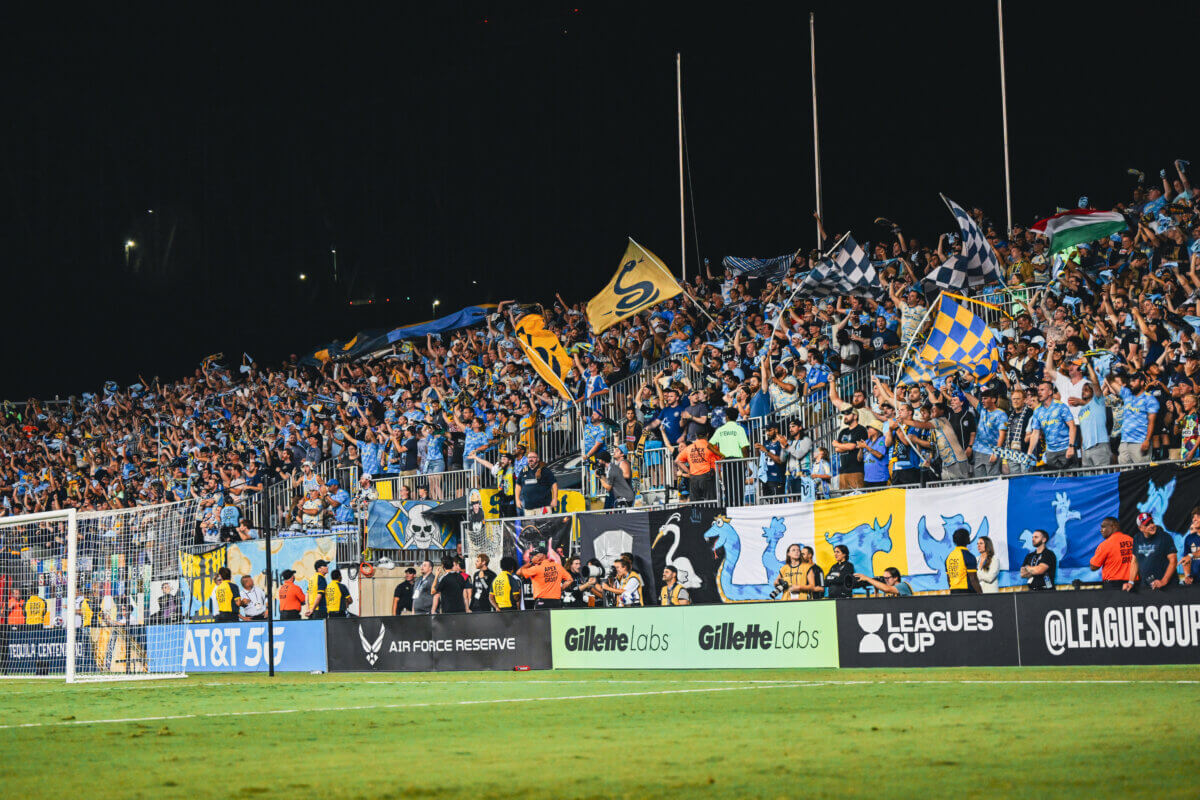 The Union's remaining eight matches
Philadelphia has played 40 matches to this point across four competitions. Now they head to the final stretch of the regular season. 
With five of the eight being at home, Philly has a real opportunity to create separation on the top-heavy east. Here's a look at the last eight matches!
vs Cincinnati | Sept. 16
@ Charlotte | Sept. 20
vs LAFC | Sept. 23
vs Dallas | Sept. 27
@ Columbus | Sept 30
vs Atlanta | Oct. 4
vs Nashville | Oct. 7
@ New England | Oct. 21
This gauntlet of matches is the stretch of the season that will define it. Philly has been one of the top-five teams in MLS all year. This is while they made deep Champions League and Leagues Cup runs. 
However, seeing that the chances at trophies are dwindling, they'll need to step it up a notch here to show that they are a true contender. This team is set up for tournament-style soccer. 
Philly has a game every four/five days throughout the next month; therefore, this end-of-the-season run is like a playoff tournament before the playoffs.
Can Philly push for the Shield while solidifying playoff place?
Philly plays what could be seen as their toughest stretch through this next month. They take on the Shield leaders, the team that beat them in MLS Cup last season, teams comfortably in a playoff place, and some who are right under the redline. Can the Union pick up the points needed to be in a favorable spot come playoff time?
Playing against some of the best in MLS, as the season winds to the end make this stretch like a playoff-style tournament. Every minute of every match will be important. Their first match of this stretch vs. Cincinnati will show us if the Union can push to re-enter the Supporters' Shield race, or if they will be fighting for second place in the east. A Win against Cincy will bring Philly just eight points back with a game in hand!
Whether Philly can close this gap or not isn't really the main focus right now; solidifying the defensive unit, getting the midfield healthy, and the attack looking dangerous is. Coming off of an international break with a huge opportunity on the line to define the season should help this team push for greatness, but will they do so or fall short?
What could we see?
This Union team may be the first to stop their linear ascension that has occurred over the last four years. We have heard it all before: 2019, first playoff win; 2020, first trophy; 2021, first trip to the Eastern Conference final; 2022, first MLS Cup appearance. Now the only next step along this path is to win the League. How this team does over the next month will show us if they can do this.
Philly has five home games and three away matches left this season. The five home games are against Cincinnati, LAFC, Dallas, Atlanta, and Nashville. Those are some tough games, to say the least, but what does this team always preach? The answer to that question is making Subaru Park a fortress. Philly is 9-2-1 at home this season; the lone loss coming way back in March to Orlando when most of their started were on international duty. Realistically, Philly won't win all of those matches, but 11 points out of 15 should be the aim here, aka no losses.
Luckily for the Union, they only have three matches on the road. They go to Charlotte, Columbus, and end the season at New England. Should Philly want to be the contender they want to be, they will have to get at least two wins on the road. This would help solidify their spot as a top-four team in the east, if not the top two. Getting six points on the road, and 11 points at home makes for a grand total of 17 points in their last eight games.
Philly would finish with 63 points on the season. Would this be enough to push for the Shield or take second? I think so. There's no denying that these last games will quite literally dictate whether or not this team keeps that upward trajectory going. They are going to be battle-tested heading into the postseason, but we'll have to wait to see if this will be helpful or hurtful on their quest to get to MLS Cup 2023.
Best Philadelphia Union Bets
Be sure to return to Philly Sports Network for more Philadelphia Union and other soccer content!
Follow our Union team on Twitter:
Tim Lovenguth | Justin Friedberg | El Parcero Philly
Zach LoBasso | Steve Beavon | Liam Jenkins
Eric Frysinger | Paul Frenzel | Jimmy King
Doop on Union fans!
Mandatory Credit: Philadelphia Union