The Union is coming off of a disappointing semifinals performance against Messi and Inter Miami on Tuesday night, losing by a score of 4-1. With that loss, the Union knew that they would be playing in the third-place game for the Leagues Cup, but they did not yet know who their opponent would be.
Later that night, Nashville took on Monterrey to see who would be moving onto the finals, and who would be playing the Union in the third-place game. In this match, Nashville would end up defeating Monterrey by a score of 2-0, setting up a third-place matchup of Monterrey against the Union at Subaru Park on Saturday. This will be the first time that the two clubs have ever matched up, with a CCL berth on the line. 
Philadelphia Union vs Monterrey Betting Odds
Philadelphia Union -165 | Draw +340 | Monterrey +400
Monterrey's Leagues Cup Journey So Far
Monterrey came into the Leagues Cup as one of the favorites to take home the trophy, having the fourth-best odds out of all teams. They came into the tournament playing three matches in Liga MX, winning two and drawing the other one. They were placed in a group with two MLS teams, the Seattle Sounders and Real Salt Lake. 
The Liga MX side opened up their Leagues Cup campaign with a dominant 3-0 win over Real Salt Lake, using two goals from German Berterame. This was exactly the start that they were looking for, as they looked to win the Group and move onto the knockout stages. Their second group stage match was against the Seattle Sounders, and Monterrey would once again claim all three points, defeating the side by a score of 4-2.
German Berterame would once again be the hero for Monterrey, as he would score a hat trick in the win. With this win, Monterrey would claim the top spot in the group, and be moving on to the Round of 32 where they would face off against the Portland Timbers. 
The match against Portland would be a tight match, with only one goal in the entire match. Thankfully for Monterrey, they would be the one to score with Maximiliano Meza scoring in first-half stoppage time. This win would set up a matchup with Liga MX side Tigres in the Round of 16. 
The Round of 16 match would produce yet another close match for Monterrey, as there would be no goals in the match until stoppage time in the second half. Sergio Canales would convert a penalty in the 90+7 minute to give Monterrey the 1-0 lead. They would hold onto this lead, and knock their fellow Liga MX side out of the Leagues Cup.
The win over Tigres would set up a difficult match for Monterrey in the quarterfinals of the tournament. They would be placed up against current MLS champions LAFC, in what ended up being an exciting match. LAFC would jump out to a 2-0 lead before halftime, having most assuming that they would be the ones moving on. But Monterrey did not count themselves out, as a Sergio Canales penalty made it 2-1 in the 68th minute.
Monterrey would continue to try and get their equalizer, which they would end up doing in the 80th minute with a Sergi Palencia own goal. Monterrey would end up getting the lead in the 88th minute, as Rogelio Funes Mori would make it 3-2. They would end up holding onto this lead, advancing to the Leagues Cup semifinals where they would take on Nashville.
 As stated prior, Monterrey's semifinal matchup would be against MLS side Nashville. Monterrey would be looking to advance to the final, but they would end up falling 2-0 to Nashville. Sam Surridge and Fafa Picault would score the two goals for Nashville, knocking Monterrey out, and setting up a third-place matchup against the Philadelphia Union.  
Prediction
With Monterrey already qualifying for the Concacaf Champions Cup next year, manager Fernando Ortiz has already stated that he will rest his starters and play more of his reserves and backups. The Union has not yet clinched their berth in the Concacaf Champions Cup, so I am expecting manager Jim Curtin to put out a full-strength lineup for this match. 
In his pre-match press conference, Jim Curtin stated that Tai Baribo will be available for this match, but he will be starting on the bench. I can definitely see Baribo coming off in the later parts of this match to make his Union debut, and that is something that all Union supporters will be excited to see. 
All in all, tonight's match is going to be an important one for the Union. They will be looking to rebound from that performance against Inter Miami, and will also be looking to clinch a berth in the 2024 Concacaf Champions Cup. Come on Union!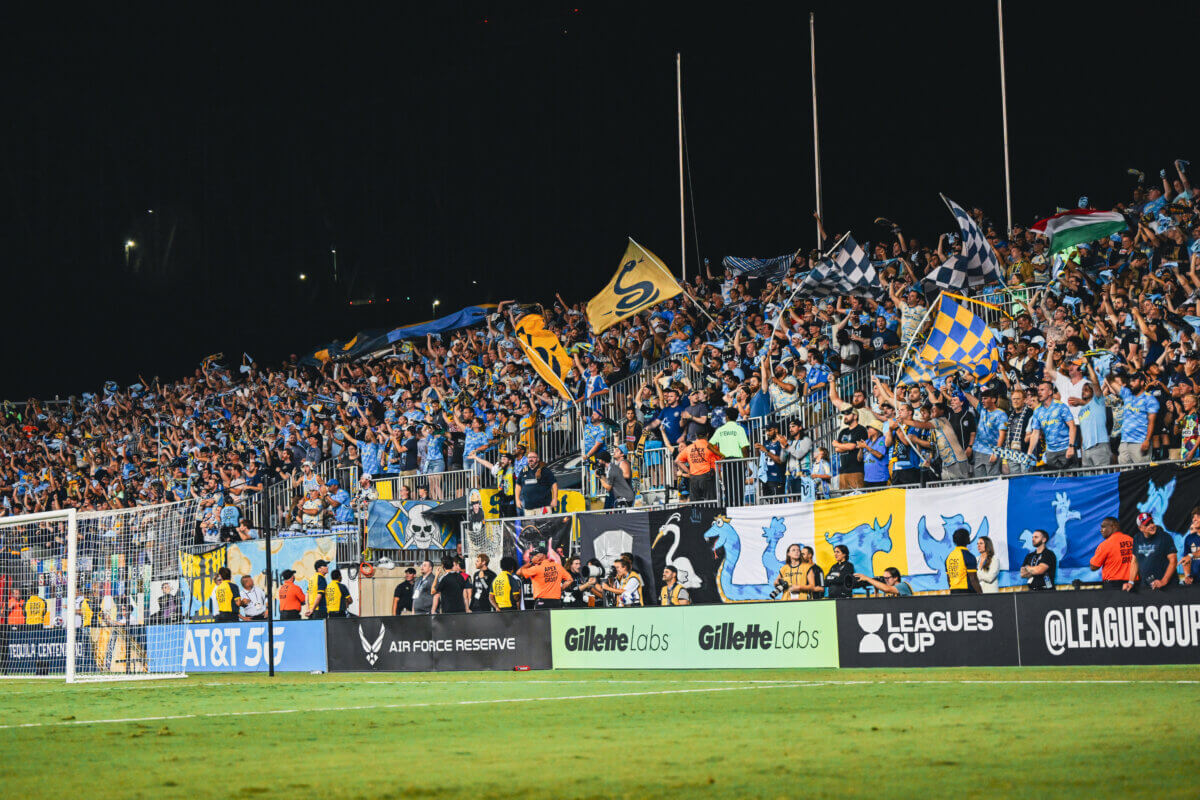 Best Philadelphia Union Bets
Be sure to return to Philly Sports Network for more Philadelphia Union and other soccer content!
Follow our Union team on Twitter:
Tim Lovenguth | Justin Friedberg | El Parcero Philly
Zach LoBasso | Steve Beavon | Liam Jenkins
Eric Frysinger | Paul Frenzel | Jimmy King
Doop on Union fans!
Mandatory Credit: Philadelphia Union