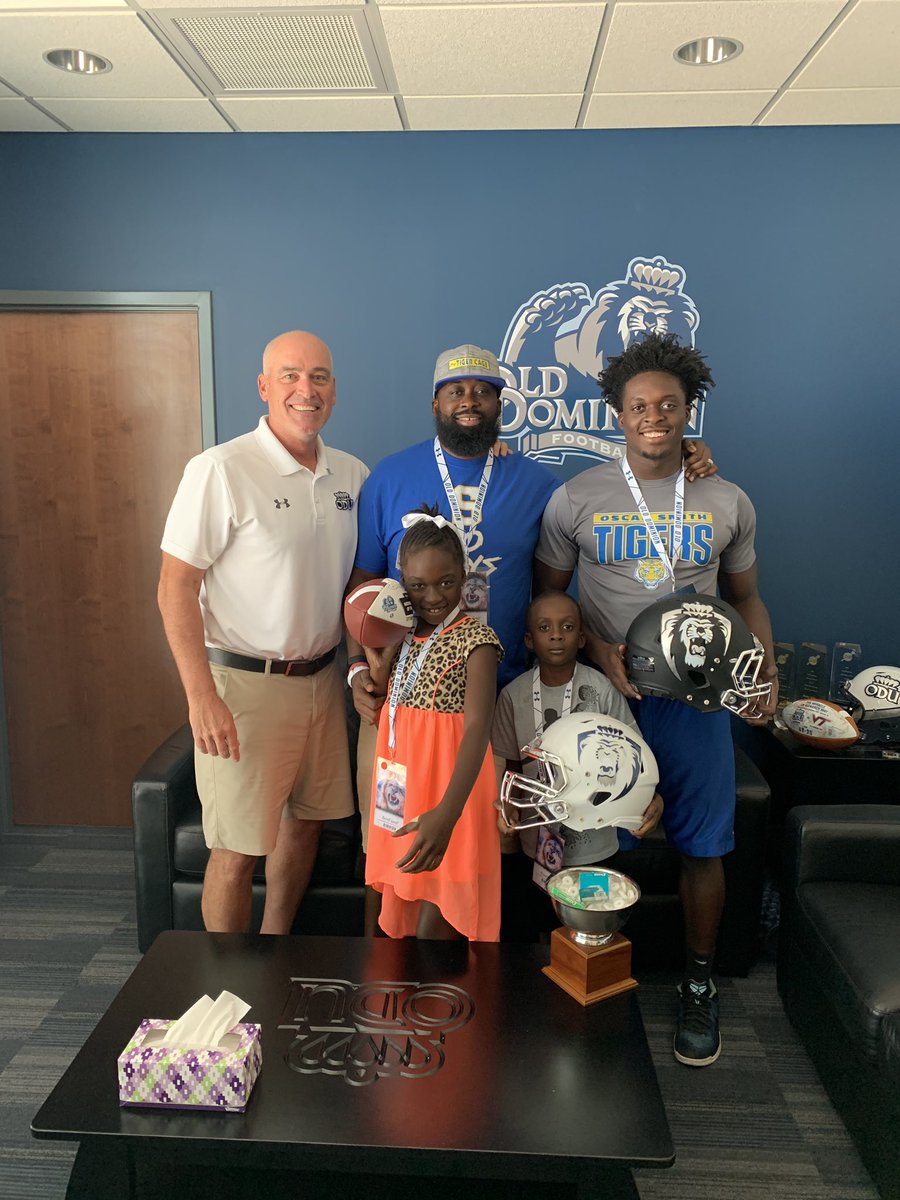 2020 3-star outside linebacker Malcolm Britt plays for Oscar Smith high school in Chesapeake, Virginia and is one of the top 40 prospects in the area. I talked with the 6-0 207 pound linebacker about his recruitment with Philly Sports Network.
LJ: What visits do you have scheduled?
Malcolm: Currently don't have any visits in stone.
LJ: How do you feel about Old Dominion? Do you plan to visit?
Malcolm: Old dominion has been close to my heart from the beginning of the recruiting process especially with the love from the coaches they also have a good internship with my major which is a huge plus.
LJ: What schools stay in contact with you the most?
Malcolm: ODU and Liberty stay in contact with me the most out of any school. I'll probably talk to a coach from those schools every 1-2 weeks.
LJ: How do you feel about Temple? When do you plan to visit?
Malcolm: Temple was my first scholarship offer, but with the coaching changes for a while I didn't really have an official offer from them, this spring they actually came down and re-offered me, it's a good school, they play really good football in an underrated conference
LJ: What are you looking for in a program to commit to?
Malcolm: I'm looking for a school who accepts me for me, who wants me and treats me as a priority, also I want to be in a good position for life after football with my major and degree and I want a chance to compete and play football in a system that is best for me
LJ: Any schools that haven't offered showing heavy interest?
Malcolm: Stanford and Vanderbilt were two schools that were showing interest but no talk of offers were made.
LJ: How did you perform last season? What were your stats?
Malcolm: Last season I had over 70 tackles, 9+ sacks, 4 interceptions and 5 forced fumbles.
LJ: When do you plan to make your decision on a college?
Malcolm: I plan on announcing my college decision in September
LJ: What coaches have you grown a great relationship with during your recruiting process?
Malcolm: A few coaches from ODU, Coach Comissiong is probably the coach that has been recruiting me the longest and we have a great relationship and he keeps things real and transparent from liberty coach Johnson and I have built a good relationship throughout the springtime.
Derrick Raheem"Leader" Johnson is one of the fastest rising young talented writers out. He writers for Scout.com for Villanova sports, NBA draft for nbadraftroom.com, and he is the lead college writer or Philly Sports Network. Johnson also does interviews and reports news on his personal blog page on facebook titled Leader Johnson. Johnson was Born in West Philadelphia, PA and was raised in southwest Little Rock, AR, he is known as Mr. 1on1 for always getting many 1 on 1 exclusives with some of the top athletes in high school and college, Leader also started the Success series and Villanova rundown for VUsports.com along with the Prospects Corner and Prospect Watch on nbadraftroom.com. Leader also does 1 on 1's called the legacy series in which he interviews young athletes who parents were infamous athletes such as NBA great Ron Artest(Jeron and Ron Artest) etc. Leader has recently started the PSN college game balls given to the best performances among the chosen Philly and Pennsylvania schools and PSN NFL game balls given to best philadelphia pro team performers. The name Leader comes from Raheem setting his own standard as a writer while appreciating the writers before him.