Playoff Soccer in Philadelphia is back! Union kick off their 2023 MLS Cup run on Saturday night in a First Round best-of-3 matchup against New England Revolution. But the vibe has felt a little off lately, so how's the team feeling heading into the Playoffs? Here's every word Jim Curtin said in his press conference on Friday previewing Game 1 at Subaru Park on Saturday night.
"Obviously now the the real season starts. You know the players are excited. We obviously face a familiar opponent, having played them in the last game of the season. That makes the preparation still involved and detailed, but it's one that you know we're not gonna have any big surprises I think from from either team, really two strong teams. We worked very hard all season to get home-field advantage and now in a best-of-three series we know that they have to beat us at least once in this building to move on and that's something that's very hard to do. We need our fans to be as loud as they normally are and we know that Subaru Park is a very special place as we now look to go on another memorable MLS Cup playoff run."

Philadelphia Union Head Coach, Jim Curtin
The second question of the press conference was about one of the elephants in the room – if this felt like one of the last go-arounds for this particular group of Union players with a few names looking to be on the way out this off-season.
"Look at the end of every season, there's always changes. You know, we've had a core group of guys that have produced. The most points in this league over the last six seasons. So the consistency is something that the players deserve all the credit for. You guys know the guys that have logged the minutes and have won the games and have made the Philadelphia Union become one of the most outstanding franchises in in our league. And that's something that we're very proud of. Like you said, I'd love to keep the whole entire group together because they still are all contributing in a big way and they're all winners so again, whether one way or the other, though this isn't going to be the exact same team as when the season starts next year, that's the reality of our sport. So yeah, if you want to call this one the "Last Dance", the "Last Waltz", you know it's it's gonna be a group that I know is together. I know will will fight for everything and I know is a tough out and look, you know last year we broke every record in the club's history. We had an extraordinary year. It was a great season. I recognize we didn't meet those exact expectations this year, but this is still a really good group. Maybe we don't win all the end-the-season awards. Have all the guys win every award, you know, best offender, the year goalkeeper they're all all the accolades that they get. But we're still a really strong team and one that I think can do something special still."

Philadelphia Union Head Coach, Jim Curtin
The next question Jim was asked was about the experience this team has in knock-out competitions and how they can use that in this year's playoffs.
"Look, we're battle-tested for sure. Right, we had a Champions League elimination competition. e had a league's cup elimination competition, where you know there's penalty kicks involved, things that could come up in this best-of-three series. So again you take those lessons, you take what you learn, you take those games of consequence, I call them. Games where you're you lose and it can be over and over fast. I think we have a lot of those games under our belt as a group that can only help. I believe if I'm my math's right, I think this will be our 50th game, so that is a lot for sure for any team. And overall I think that the group is in a good spot right now. It's always a group that's hard to play against. You know, defense, our foundation. We're tough to break down and we find ways to manufacture wins and I think we'll get on a good little run here and I think we can do some things in the Playoffs."

Philadelphia Union Head Coach, Jim Curtin
Jim was next questioned if there were any similarities between playing NYC back-to-back in 2018 and doing the same with Revs now.
"Yeah, look, it's different teams, different times, clubs at a different point, I think that then I think expectations were certainly different. Then we're a little bit happy just to be there at that stage and now just getting here is not enough, which is good and healthy. So yeah, look, playing a team in a three-game series is certainly unique. I like that it's it. It's going to develop even more of a rivalry between us and New England. You get to know each other pretty well if it goes all three games so that'll be something that. You know the familiarity is there, so you know the Scouting report like I mentioned before comes out. You know we played them in the last game of the year, so a lot of the work that has been done. We're just kind of adding some layers and pieces in the event that maybe New England makes a change or subs different or whatever, plays a different formation. But overall the familiarity is a good thing and it'll lead to, I think, a really competitive series and we have again a good opponent In New England. Starts with Carlos Gil. Gustavo Bows in good form. They have a good back line, they're organized and they're tough to play against. So, margins will be tight. But yeah, to take something from the New York City City series a while ago, that's a that's kind of a long way off."

Philadelphia Union Head Coach, Jim Curtin
Next Curtin was asked if there's been any thought to what type of formation Union will throw at New England in this series.
"Depending on opponent and home or away you can go to three center backs, you can play with with your normal two, which is my preferred way. So we'll make a decision. Not gonna give Clint any head start. But yeah, it's a good problem to have a tough decision to make. But again, you know, our group is a group that's together. Whether we play three. Whether we play four, you know, we'll see. But at the same time, we have a great stable center backs to choose from."

Philadelphia Union Head Coach, Jim Curtin
Curtin next provided an injury update heading into game 1
"Jose, Bueno, and Leon are all fully fit, ready to go trained all week, and are doing well. Glesnes as always – I'll just call him day to day. That's how it's been for the last, better part of two, two-plus months where he's navigating a sports hernia. So it becomes an issue of pain tolerance. What makes sense, what doesn't lead to even further damage, so we'll be intelligent with that. We'll speak with Jakob and see where he's at, but overall again, you know, we have a good group of centerbacks to choose from. So whoever's called upon will be ready to go, but he's the only one that I would say is in that day-to-day range. Everyone else is fit and ready to go.

Philadelphia Union Head Coach, Jim Curtin
Jim provided some more insight on approaching New England in a 3 game series and 4 in a row
"If it does go three games, you know that by that third game, you know each other inside and out there. Games came in a lot quicker succession back then, so that part will be different. There'll be more of a buildup and and time for rest and recovery, sometimes maybe a little too long for recovery. But you know we'll we'll make the most of of the situation again. I'm fine with the three game series and, and our group, you know, has a new challenge to you know, too, to test themselves. But certainly yes. Game 1, 2, three. And in our instance, you know this will be the four. It could be potentially four games against them. We know each other well, it goes back to the what year was it when we played them about? I feel like 14 times that was 2020 year where we played them quite a bit. And I'll just say, got to know each other really well and they got us in the playoffs. But I know. Overall, yeah, you take those experiences you learn from it. But certainly the the familiarity will be there."

Philadelphia Union Head Coach, Jim Curtin
Jim Curtin was next asked about Carles Gil and the impact he could have against the Union for New England
"Yeah, he's exceptional, he's exceptional. You know, his ability to wrong-foot you, get you leaning the wrong way, and then get back on that left foot is something that is not really taught. He's a special talent. He's been great in our league. Incredible player One that I respect a great deal. It's a tough task for. We'll try to limit where he touches the ball because you don't ever stop a player of his quality completely. So you know, we'll have a plan in place, but it's not a one-person job. It needs to be that we have double teams that we force them to the sidelines, that we force them into spaces on the field that aren't as dangerous, but he's going to hurt you at some point during the game. You hope that number one, maybe he has an off-night and you do a good job getting multiple guys around him make him play square make him play backwards as much as possible because if you let him pick your head up like we learned in New England, he can make that killer pass and can really, really hurt you on the dribble. But yeah, special Left Foot, Special Player, and is kind of their engine and their leader and their guy that we have to do a good job on for sure."

Philadelphia Union Head Coach, Jim Curtin
On Decision Day, the Union didn't test New England's young keeper making just his 2nd start. Jim was asked about approaching that in Game 1
"Look with any young goalkeeper, and he's done a good job for them, you want to test them, you know, that means getting three, four, five guys running hard in the box, lots of cutbacks on the ground, putting in service that's really whipped in and not floated where you can come out and get it. So you know he's a professional goalkeeper, he's very good and you know, maybe just doesn't have the games yet. And obviously, it is a big game. It's a playoff game, there's always more pressure, and everything gets magnified. We did force a little bit of a mistake in the first game where it could have been a red card. So again, the more times we can put them under pressure, the better. And certainly, at home we do tend to create a lot of chances, a lot of in the penalty area. So hopefully we can make it a hard down. But yeah, he did a great job I thought last game and we need to test them more for sure.

Philadelphia Union Head Coach, Jim Curtin
Next, Curtin was asked to speak on the morale and the motivation coming out of the locker room heading into playoffs.
"I think you can always find different motivation. Sometimes it's from internal self-inflicted things or it's from outside things. Every team during a playoff run, any special run tries to create some version of "it's us against everybody" right, and I'm not the first coach to do that. And every coach has a version of that. Whether it's the NBA. NFL, you always hear that when these teams all of a sudden arise from nowhere. Diamondbacks most recent one right, you know, where they feel like they weren't respected or whatever it might be. So yeah, we're like every other team. While we've flown a little more under the radar this year and didn't have the big numbers and the crazy results and the record-breaking goal scoring and goals against type stuff – I'll just say this group tends to do well when they are a little bit forgotten. You know what I mean, so I still think we have a really strong team and they're motivated. I think they're ready to go. It's been a good week of training. Sometimes that's a good thing and they step on the field. It looks good. Sometimes a week of training can be amazing and it doesn't look good. So that's the reality of the sport. But certainly for the playoffs. They'll be motivated in Subaru Park with our fans behind us, we know we have a really good team. It's going to be a tough series, though."

Philadelphia Union Head Coach, Jim Curtin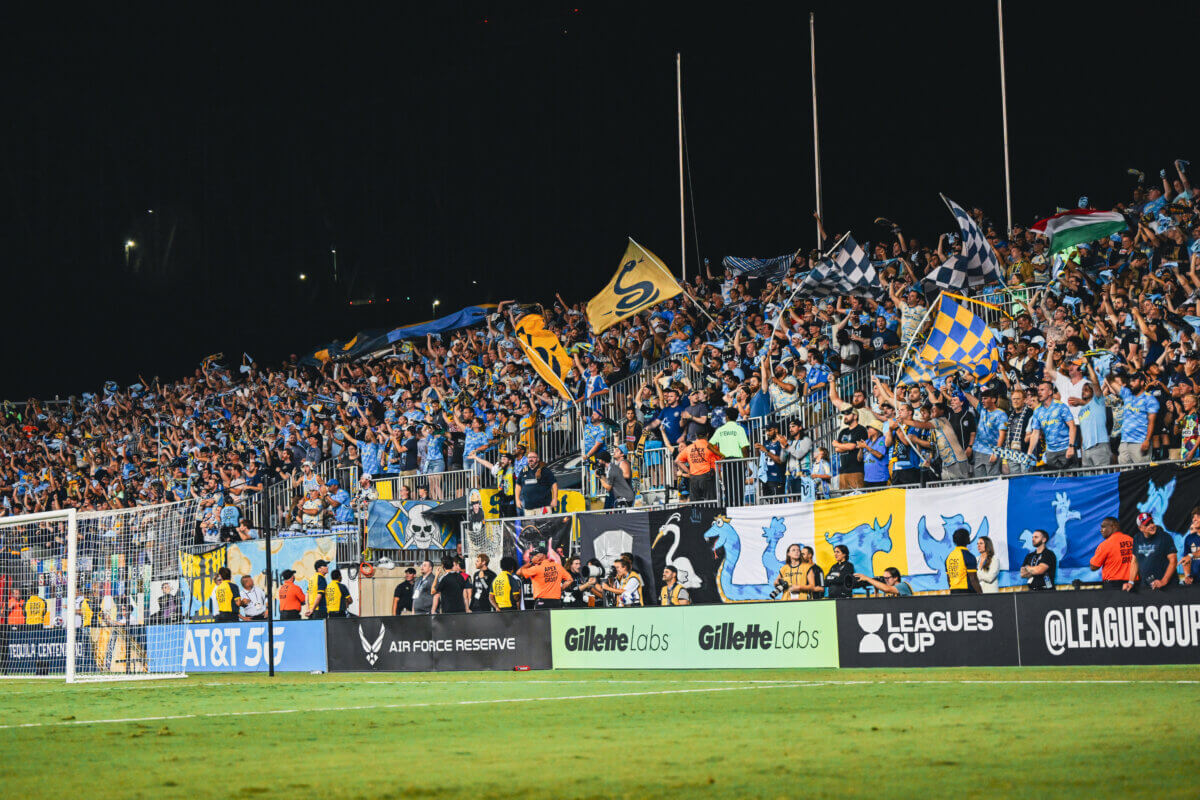 The final question Jim answered was on approaching a best-of-3 series where an aggregate score doesn't come into play and if they've talked about that as a team and staff.
"We've talked about that a lot. The first playoff game is always 30 minutes of complete chaos and you can concede in the chaos. You can get a bounce that goes your way in the chaos, but more than likely you know, it's usually a 0 zero after that first 30 because there's not a ton of soccer, so now you're out, you're down to 60 minutes to create a goal. You better be proactive and you better go for wins at home because if you leave it to chance and penalty kicks in Game 1, now you're going on the road where you know how hard it is in this league to win, so it makes it very different. Strategy-wise, If teams go down two or three goals, you might call the dogs off. You might sub five guys out to just save legs for the and not risk injury for the next one. So there's no punishment for losing five or six to zero in this. You can actually lose five or six to zero and not score a goal and still win the series if you win in penalty kicks, so it's unique, it's new and it's something that we have to adapt and adjust to and make the most of and I think it'll be exciting one way or the other. People like penalty kicks, I don't, so we'll try to avoid them as best we can and try and win the games outright and do our part there all right thanks Jim thanks, everyone. Thank you."

Philadelphia Union Head Coach, Jim Curtin
Best Philadelphia Union Bets
Be sure to return to Philly Sports Network for more Philadelphia Union and other soccer content!
Follow our Union team on Twitter:
Tim Lovenguth | Justin Friedberg | Jimmy King
Eric Frysinger | Paul Frenzel | Liam Jenkins
Zach LoBasso | Steve Beavon
Doop on Union fans!
Mandatory Credit: Philadelphia Union