The Philadelphia 76ers are preparing for Game 3 of the first round of the NBA playoffs, but ahead of tip-off, rumors have resurfaced suggesting that James Harden could be primed for a reunion with the Houston Rockets this offseason.
On the most recent edition of "The Woj Pod, "ESPN's Adrian Wojnarowski, Sixers' star James Harden's future is "very unclear" at this point in time. Not only that, but Wojnarowski also stated that the Houston Rockets are still a potentially strong suitor for Harden this off-season.
Would Harden actually leave Philly?
It's important to state that the reason behind this discussion is not so much about the Rockets' ability to steal Harden away from Philly (though Wojnarowski did suggest Harden could leave of his own volition). Rather, the reason for the discussion centered around the potential changes the Sixers may be in store for should they once again fail the reach the Eastern Conference Finals.
Only so many times can a team continue hit its head against the same ceiling before a change is made and with Harden primed for a big payday this summer, the Sixers could have their own reservations about handing a superstar-sized bag to a soon-to-be 34-year-old guard who's body already appear to be failing him at times.
It's not that simple either, though, as Harden, despite his ailments and flaws, has also proven that he is still a top-tier talent, leading the league in assists this season (10.7). Philadelphia cannot easily replace that production and must be sure in any potential decision to move on.
"Winning cures everything"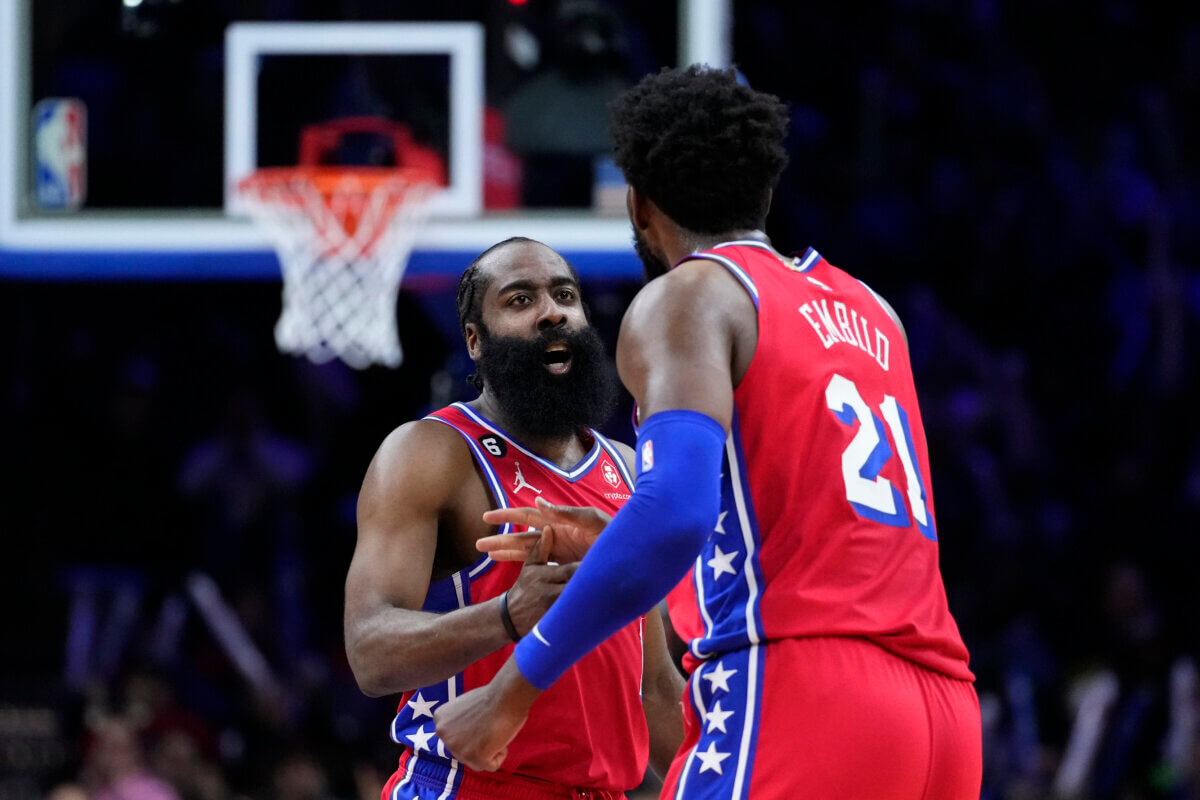 It seems the only cure for this conversation is winning, which famously cures everything. If the Sixers can not only overcome the second round of the playoffs (and presumably the Boston Celtics) but also make a deep Finals push, that could prove all the incentive Harden needs to remain in Philadelphia, where he has arguably his best shot at a title in his career.