In the past 17 hours, rumors swirled around the possibility that the Union was going to trade a player to a western conference team. Kevin Kinkead of Crossing Broad first put the rumor out on Twitter and mentioned it on his podcast "It's Always Soccer in Philadelphia." Fast-forward to now and MLS insider Tom Bogert confirmed that the Union is going to trade Designated Player Jamirio Monteiro to the San Jose Earthquakes.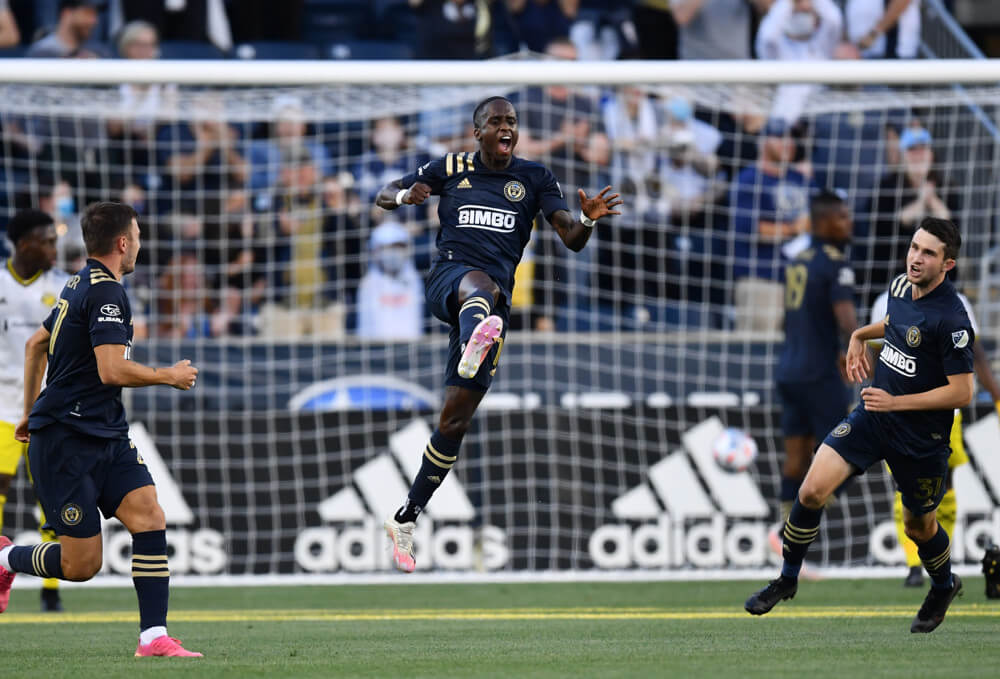 Jamiro to the Earthquakes
With everything that was said on Saturday night, fans took to Twitter to speculate who the Union could be trading away. Players like Matt Real and Jamiro Monterio were brought up. Both seemed to be outspoken inside the locker room, and this Union team is looking for total cohesion in 2022 to push for MLS Cup.
As things progressed, Union Twitter found an account that could be Jamiro Monteiro's burner Twitter account. The account followed all of Jamiro's past teams, and his future team (San Jose.) The account also would respond to reporters' tweets after Union matches. Follow that up with Jamiro wiping his entire Instagram account, and things seemed pretty fishy.
All of this speculation was confirmed when Bogert put out the details of the Union's trade with San Jose. Let's take a look at what the Union is reportedly going to get in return.
The reported details of the deal
It seems the Union is going to get $250K in General Allocation Money (GAM,) an international roster spot (going for around $250K in GAM,) and $200K in GAM for player incentives. This is a total of $450K in GAM, and two open international spots, which might seem low to some for a player like Monteiro. He is a player who was the second biggest singing in Union history, so sending him to another MLS team for a fraction of that price could be detrimental should the Union falter because of the trade.
Since this trade is sending away of the most important players on the Union's roster is a bit concerning. Jamiro has helped usher in this era of success the Union is in now. Philly is gambling here big time. Sending away a DP midfielder who can play multiple positions could be a huge risk, but it's a calculated one by Ernst Tanner.
Confidence to make the move
This Union team is still one that should be seen as a true contender even with shipping away Jamiro Monteiro. They have Leon Flach, Jesus Bueno, Jack McGlynn, Paxten Aaronson, and Quinn Sullivan who can all play in Jamiro's vacant spot. The Union is ready for this youthful bunch to play more minutes.
This move makes sense should the Union want to play in a two-striker system. Whether it's a 4-4-2 diamond, a 4-1-2-1-2, or a 4-2-2-2, the Union has the players to compete at a high level. Jamiro wanted to play as the number 10, but that spot is Daniel Gazdag's. Philly does not want to play the 4-3-2-1 Christmas tree formation with two number 10's when they have Uhre and Carranza as DP strikers.
While this trade is yet to be club official, the move makes sense. Philly wants to play with two strikers, wants to get their promising homegrowns minutes, and wants a cohesive locker room. These are all likely factors in why this trade is happening. While $450K and two international roster spots now being open, as a return for Jamiro are lower than what they paid for him, we'll have to wait and see if this move will be more about what the team is losing or gaining until the season kicks off.
Be sure to come back to Philly Sports Network for more Philadelphia Union and other soccer content!
Follow our Union team on Twitter:
Tim Lovenguth | Justin Friedberg | El Parcero Philly
Zach LoBasso | Steve Beavon | Liam Jenkins
Doop on Union fans!
Mandatory Credit: Kyle Ross/Icon Sportswire