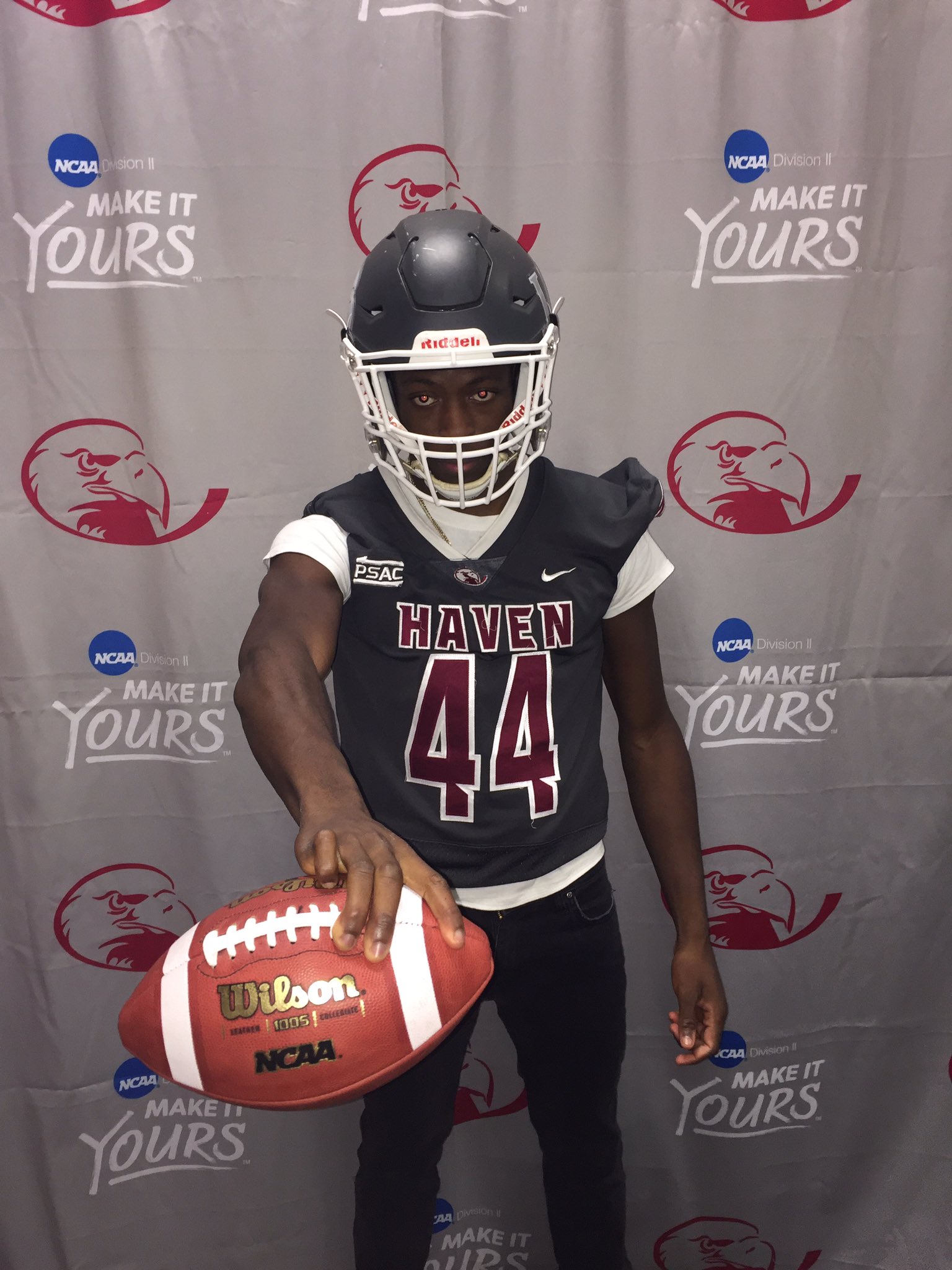 2020 running back DeAndre Wakefield is one of the most talented prospects in Pennsylvania. The East Souderton Area star running back rushed for 785 yards on 101 carries for 10 touchdowns, catching six passes for 146 yards and two touchdowns last season. I talked with him about his commitment to Lock Haven for Philly Sports Network.
LJ: What made you commit to Lock Haven?

DeAndre: I committed to Lock Haven because of the energy in the environment. Everything was positive and organized. The rebuilding process they had was great and I wanted to be a major part of that. I wanted to do something special with the right program and really shock some people.

LJ: What do you feel is most important about your skill set that makes you an impact running back?

DeAndre: My speed and vision are the two most important things in my skill set. My speed is really what separates me from a lot of athletes but with my vision combined, it's unbelievable.

LJ: Since your commitment is there any other school still recruiting you?

DeAndre: Millersville, St Francis, Delaware valley and Wilkes College were all recruiting me as the commitment was in the process. They were all showing love and appreciate they're offers.

LJ: Pennsylvania has plenty of great prospects. Who do you think is the toughest defender in the state of Pennsylvania you have faced?

DeAndre: Yes, Pennsylvania has a lot of great college prospects and to be in the top #48 in the state is really a blessing. The best defensive player I went against was Nick Tarburton my junior year. I was a 3 star and he was a 5 star going to Penn State. His skill set made it hard for our defense and harder on me to be a playmaker for sure.

LJ: How have your parents influenced you to be the man you are?

DeAndre: My parents have influenced me to be the man I am today because I was taught responsibility and focus determination at a young age. I learned that everything is earned and nothing is given, I had to work for everything because talent can only get you so far. I was taught to stay humble and never hate. They helped me stay on the right track and kept me in check with honesty, responsibility and hard work.

LJ: What type of offense do you like to play in?

DeAndre: I love the spread offense. When the defense is moved out and open it allows me to make adjustments with vision, who I got to beat and how to get to where I need to get.

A wing-T offense is busy up the middle and harder to find lanes and openings to run through and stay through. Every offense has its unique advantages and I like to be effective in all of them though.


Derrick Raheem"Leader" Johnson is one of the fastest rising young talented writers out. He writers for Scout.com for Villanova sports, NBA draft for nbadraftroom.com, and he is the lead college writer or Philly Sports Network. Johnson also does interviews and reports news on his personal blog page on facebook titled Leader Johnson. Johnson was Born in West Philadelphia, PA and was raised in southwest Little Rock, AR, he is known as Mr. 1on1 for always getting many 1 on 1 exclusives with some of the top athletes in high school and college, Leader also started the Success series and Villanova rundown for VUsports.com along with the Prospects Corner and Prospect Watch on nbadraftroom.com. Leader also does 1 on 1's called the legacy series in which he interviews young athletes who parents were infamous athletes such as NBA great Ron Artest(Jeron and Ron Artest) etc. Leader has recently started the PSN college game balls given to the best performances among the chosen Philly and Pennsylvania schools and PSN NFL game balls given to best philadelphia pro team performers. The name Leader comes from Raheem setting his own standard as a writer while appreciating the writers before him.