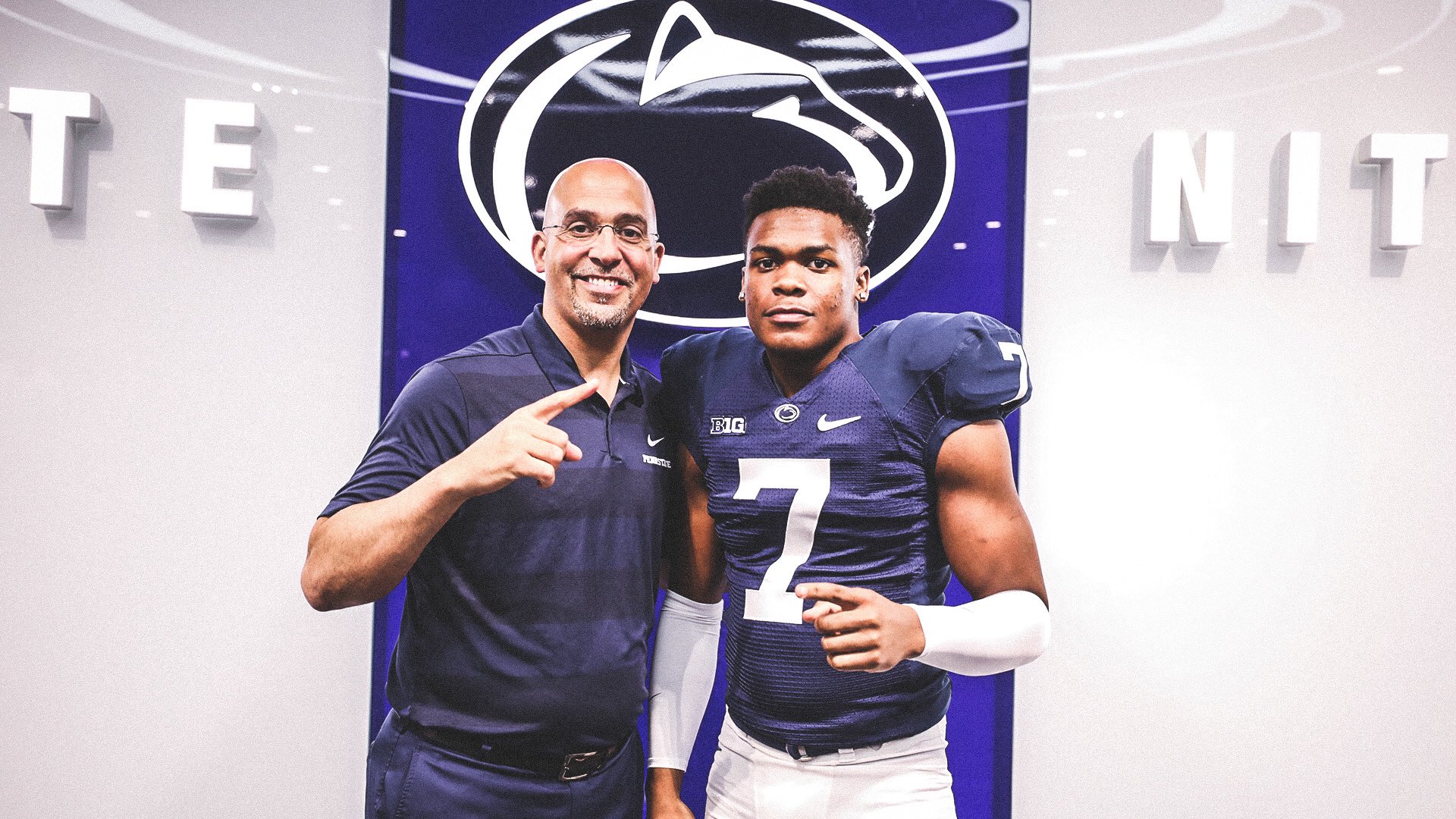 At 6'0 203 Ji'Ayir Brown is one of the best defensive backs in the country. The 2020 Penn State commit was ranked the number one prospect in New Jersey, third-ranked safety, and ninth-ranked prospect in the 2020 class by 24/7 sports. Brown plays for Lackawanna College in Scranton, Pennsylvania.
LJ: What position will you be playing for Penn State?
Ji'Ayir: I am not sure as of right now; there has been talk about safety and talk about corner.
LJ: The success Penn State has in recruiting prospects out of Lackawanna College is known. Why is the relationship between the two programs so constant?
Ji'Ayir: I believe the similarity in the play styles and schemes are what PSU likes about Lackawanna.
LJ: What were your stats this past season?
Ji'Ayir: 33 tackles 3 interception
LJ: Who have you gotten close with in this recruiting class? What current Penn State player has been a mentor to you?
Ji'Ayir: In this recruiting class I have been close with Norval Black who has been a close friend for a while now. Jaquan brisker has been doing a great job on making sure I understand what is expected of me when I arrive on campus and what I need to focus on.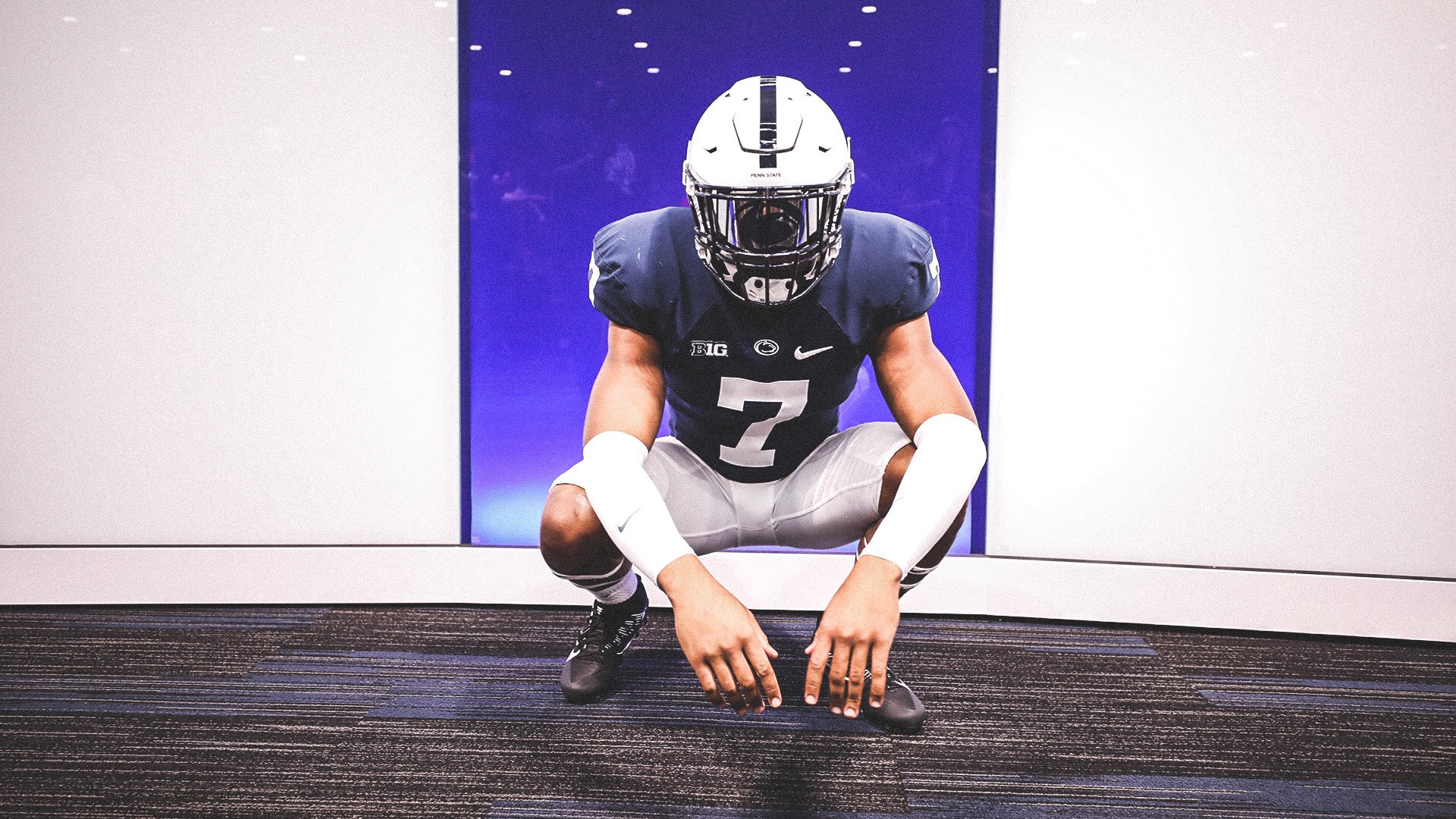 LJ: Lackawanna College has built a great foundation for winning and has continued to produce great college prospects. What contributes to the foundation of this team being so successful? 
Ji'Ayir: It all starts with the coaches; Coach Mark Duda has been phenomenal since I have arrived. He has made it pretty clear to all the players about what he expects and how he wants us to perform on and off the field. A great leader and has the coaching staff behind him who also put in hours of hard work to make us one of the top teams every year.
LJ: Where are you from and how was it growing up? What struggles did you have to overcome?
Ji'Ayir: I am from Trenton New Jersey, it was pretty rough growing up I had to overcome a lot of adversity and try not to let negativity distract me from my future goals.
LJ: You have continued to show just how elite you are. Every season you have improved. What makes you a great defensive back? What improved about your game this season?
Ji'Ayir: Just experience and knowing the game of football have been a big help in my success this year. I have improved on my film watching this season.
LJ: You have other teammates like Anthony Whigan and Norval Black on this team. How does it feel to have some of your Lackawanna brothers with you?
Ji'Ayir: it's a great feeling knowing you have people who have taken the same exact path as you. They know how hard the junior college life can be and they overcame it just as I did. Now we are all living the dream we so patiently waited for.
LJ: Did you all know when each one was going to commit to Penn State?
Ji'Ayir: No
LJ: What has Penn State said your future will be with this team?
Ji'Ayir: Penn state has given me the opportunity to be a part of such an amazing team… my future is up to me and how I will perform when I get there.
LJ: What is your goal as a Nittany Lion?
Ji'Ayir: To get a degree and to win a national title.
Derrick Raheem"Leader" Johnson is one of the fastest rising young talented writers out. He writers for Scout.com for Villanova sports, NBA draft for nbadraftroom.com, and he is the lead college writer or Philly Sports Network. Johnson also does interviews and reports news on his personal blog page on facebook titled Leader Johnson. Johnson was Born in West Philadelphia, PA and was raised in southwest Little Rock, AR, he is known as Mr. 1on1 for always getting many 1 on 1 exclusives with some of the top athletes in high school and college, Leader also started the Success series and Villanova rundown for VUsports.com along with the Prospects Corner and Prospect Watch on nbadraftroom.com. Leader also does 1 on 1's called the legacy series in which he interviews young athletes who parents were infamous athletes such as NBA great Ron Artest(Jeron and Ron Artest) etc. Leader has recently started the PSN college game balls given to the best performances among the chosen Philly and Pennsylvania schools and PSN NFL game balls given to best philadelphia pro team performers. The name Leader comes from Raheem setting his own standard as a writer while appreciating the writers before him.