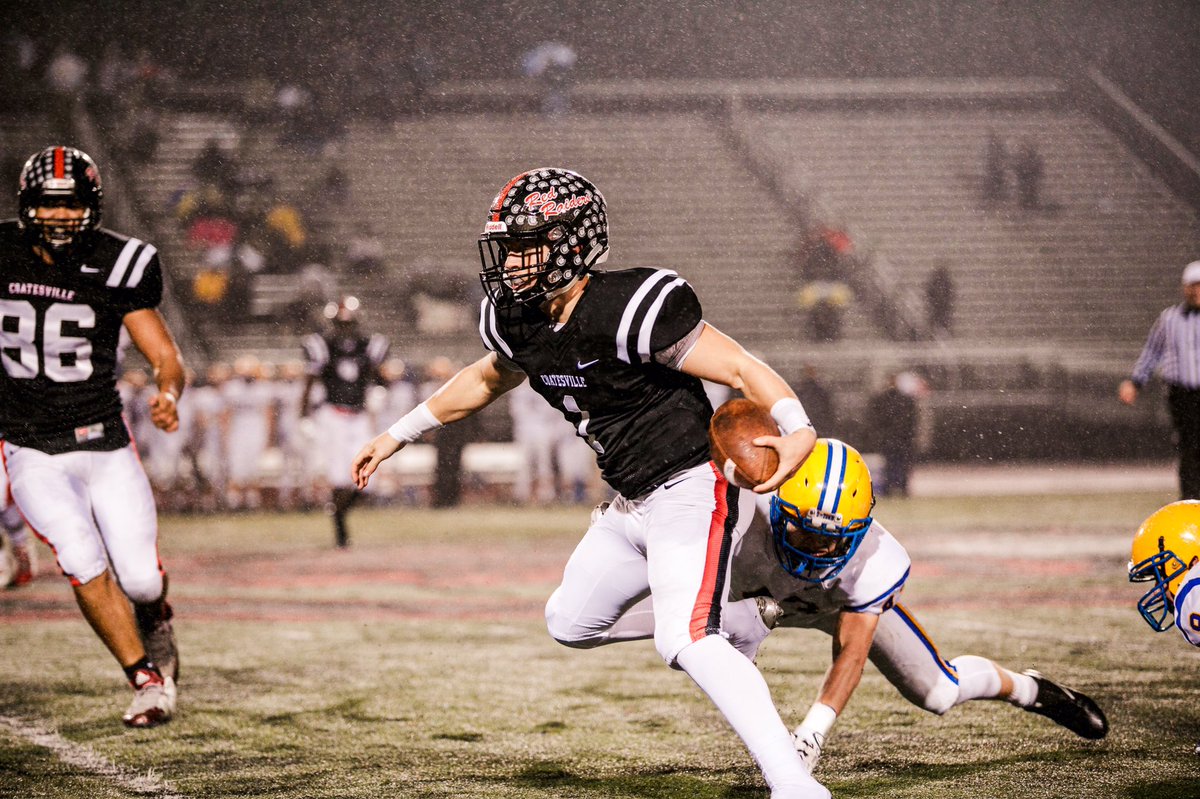 Ricky Ortega has worked hard to get to this point. A very underrated prospect who is not only athletic and productive but one of the toughest in the country. 247 sports and rivals have him rated as a 2-star quarterback. ESPN does not have him rated, though Ortega is one of the more dynamic dual-threat quarterbacks in the 2020 football class. The Coatesville high school star passed for 2,261 yards with 35 touchdowns and 4 interceptions with a 63 completion percentage and a 133.4 passer rating. He also rushed for 956 yards and 13 touchdowns with 7.5 yards per carry average and three 100 yard games.
Ortega is a small quarterback at 6'0 190 a size that used as a negative when talking about an elite quarterback. The Success of Baker Mayfield and Kyler Murray being number one overall picks makes the small athletic quarterback a hot commodity. Ortega is an exciting playmaker who can hurt you with his arm or his feet. He can throw on the run and can take a hit.
The Villanova Wildcats now have three very talented mobile quarterbacks in Qadir Ismail, 2019 commit Connor Watkins, and now Ricky Ortega. New Villanova offensive coordinator Chris Boden is a legendary Villanova quarterback. The knowledge he can give just talking to these three talented prospects is priceless alone.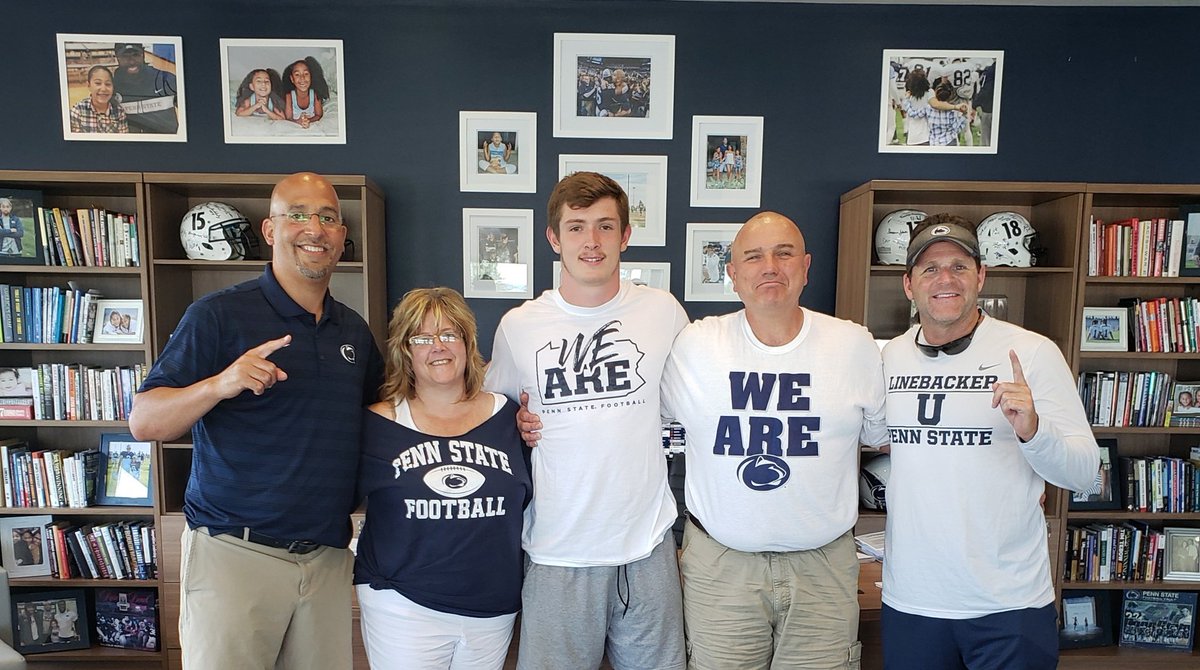 2020 3-star outside linebacker Tyler Elsdon took a hard-fought road toward his commitment with the Penn State. Louisville and Virginia were two schools that also got involved along with Villanova. I interviewed Tyler Elson for 247 sports about his offer from the Wildcats. He continued to rise after visits with several programs. Last season for North Schuylkill high school Elsdon had 115 tackles, 23 tackles for a loss, 7 sacks, 2 forced fumbles, 3 pass break-ups, 1 blocked kick, 3 punt blocks, and 1 safety. Perhaps the most underrated recruit in this 2020 Penn State class he gives the Nittany Lions a head hunter on the defensive side of ball and a stand out special teams player.
Penn State has been on a local rampage already gaining commitments from three recent Pennsylvania prospects. Norval Black has some of the best hands in the country. He is the number one JUCO prospect out of Maryland, 6th ranked wide receiver and 21st ranked JUCO prospect in the 2020 class by 247 sports. Ji'Ayir Brown is a 3-star elite JUCO safety, like Black, He played for Lackawanna C. C. a school Penn State stays recruiting prospects out of. Brown is an elite cover safety; he is the 23rd best prospect, 2nd best safety and 2nd best JUCO player in the state of New Jersey for the class of 2020. 3-star defensive tackle Fatorma Mulbah is 6-3 270 who plays for Susquehanna Township in Harrisburg, Pennsylvania and has a quick first step allowing him to get by defenders. Mulbah is the 6th ranked prospect in Pennsylvania by 247 sports and an elite run stopper. He will add more dangerous depth for a "Wild Dog" defensive line that already is loaded.
Derrick Raheem"Leader" Johnson is one of the fastest rising young talented writers out. He writers for Scout.com for Villanova sports, NBA draft for nbadraftroom.com, and he is the lead college writer or Philly Sports Network. Johnson also does interviews and reports news on his personal blog page on facebook titled Leader Johnson. Johnson was Born in West Philadelphia, PA and was raised in southwest Little Rock, AR, he is known as Mr. 1on1 for always getting many 1 on 1 exclusives with some of the top athletes in high school and college, Leader also started the Success series and Villanova rundown for VUsports.com along with the Prospects Corner and Prospect Watch on nbadraftroom.com. Leader also does 1 on 1's called the legacy series in which he interviews young athletes who parents were infamous athletes such as NBA great Ron Artest(Jeron and Ron Artest) etc. Leader has recently started the PSN college game balls given to the best performances among the chosen Philly and Pennsylvania schools and PSN NFL game balls given to best philadelphia pro team performers. The name Leader comes from Raheem setting his own standard as a writer while appreciating the writers before him.