The Philadelphia Phillies were able to win their most recent series against the Miami Marlins which could be pivotal when all is said and done in the wildcard race. The Phils now return home to face the resurgent Royals in a 3-game series. Here is all you need to know from a betting perspective.
Phillies vs Royals info
Date: Friday, August 4th
Time: 7:05PM ET
Location: Citizens Bank Park, Philadelphia
TV channel: MLB TV
Phillies vs Royals Betting odds
Money line: Philadelphia Phillies (-258) | Kansas City Royals (+210)
Run Line: Philadelphia Phillies -1.5 (-188) | Kansas City Royals +1.5 (-102)
Run total: Over/Under 9.5 (-110)
Pitching matchup
Aaron Nola (9-7, 4.43 ERA) vs Jordan Lyles (2-12, 6.15 ERA)
This is a very one-sided pitching matchup. One on side, Aaron Nola storms into this clash looking for revenge after giving up 7 runs against the Pirates. Prior to that, he had a 3.25 ERA through the month of July, striking out 31 batters in 4 games and allowing just 23 hits in 27 innings. What is worth noting, however, is that 6 of those were homers, and Nola has now given up 7 home runs in his last 5 games. It's certainly something to watch from a betting perspective.
As for Lyles, his last start was a win over the Twins where he allowed 3 runs in 5 innings. He's clearly trending in the right direction, having given up 0 runs to the Tigers just two starts ago and allowing just 9 runs in his last 4 games.
Realistically, Lyles should settle a bit and Nola should kick on to bring us to a happy medium where Aaron Nola is the heavy pitching favorite. But as is often the case, nothing is ever quite that simple.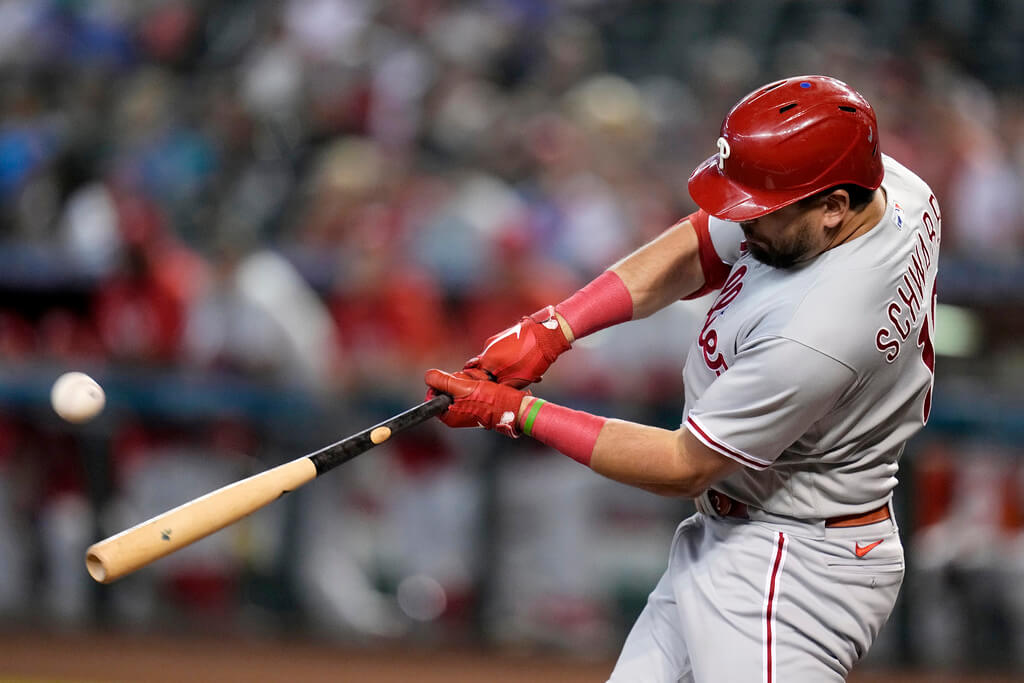 Phillies vs Royals Betting preview
The Royals are 31-65 as an underdog this year while the Phils are 41-29 as a favorite. The easy play is to back the Phils, although there isn't a huge amount of value in doing so.
Aaron Nola to record over 6.5 strikeouts -115
Aaron Nola is averaging 7.5 strikeouts per game over his last 9 matchups and 6.3 on the season. We only need an average Aaron Nola to have an average game against a team that strikes out 8.71 times per matchup for this bet to cash.
Trea Turner to record a home run +475
On Wednesday night, Trea Turner had one of the worst games of his career. He went 0-5 at the plate with a walk and 2 runs scored. He stranded 5 Phillies on the base paths and erased another on a double play. On the field, Turner misplayed a ball that would've ended the game with the Phillies winning 8-7.
With the City trying to organize a standing ovation for the struggling Turner, this could be the prime bounceback spot. He's really had a tough year and hearing an outpouring of support might just be exactly what he needs. If Turner can wholesomely respond with a home run tonight, it would be a huge moment for him in terms of getting the year back on track. There's no better opportunity than this one.
Best Phillies vs Royals betting promos
DraftKings has an exciting promo to keep football fans excited. If you place a $5 bet on any MLB Market, you'll get $200 in free bets if your team wins!
AP Photo/Matt Slocum