The Philadelphia Phillies are back in action later today and will be looking to complete a series sweep over the Tampa Bay Rays. Here's everything you need to know ahead of Thursday's game.
Phillies vs Rays info
Date: Thursday, July 6th 
Time: 6:40PM ET
Location: Tropicana Field, Tampa Bay
TV channel: MLB TV
Phillies vs Rays Betting odds
Money line: Philadelphia Phillies (+120) | Tampa Ba Rays (-140)
Run Line: Philadelphia Phillies +1.5 (-170) | Tampa Bay Rays -1.5 (+145)
Run total: Over/Under 9 (-110)
Pitching matchup
Christopher Sanchez (0-2, 3.26 ERA) vs Shawn Armstrong (0-0, 1.15 ERA)
Christopher Sanchez is out to prove himself worthy of the fifth spot in the Phillies' rotation and so far, so good. His 3.26 ERA this season is much better than his 4.88 career average and he only allowed 2 runs against the Nats last time out. The Rays are a very different beast and if there is ever a game for Sanchez to really earn that spot full-time, this is it.
Standing across from Sanchez will be Shawn Armstrong, who will be leading in a Rays bullpen effort for the second day in a row. He's made 4 starts in his career so far and should go about two innings before letting the bullpen close things out.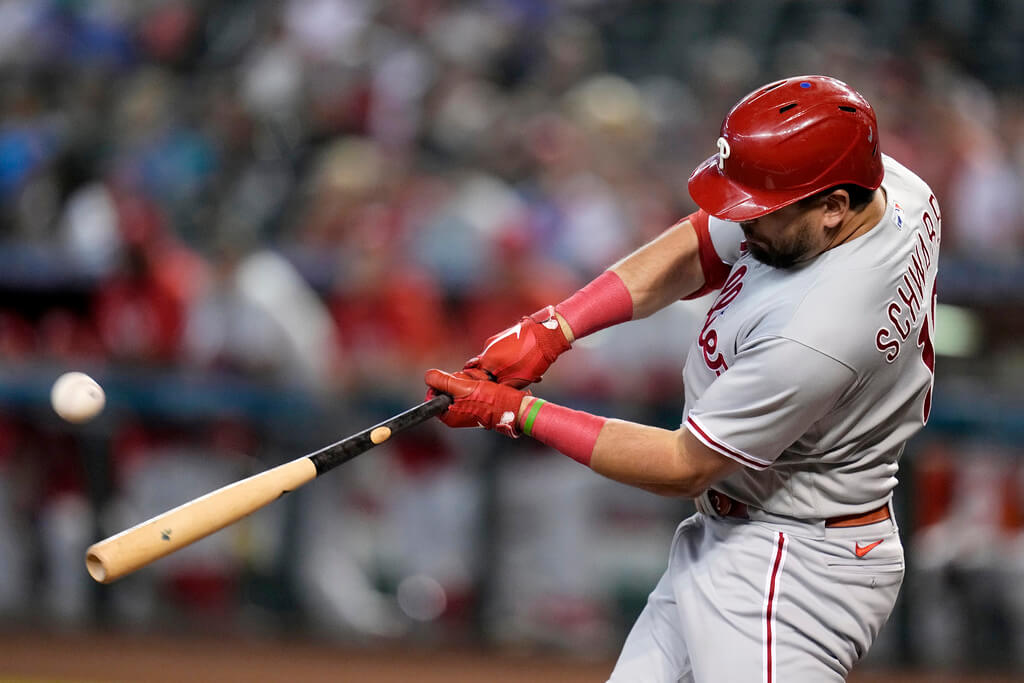 Phillies vs Rays Betting preview
This will be a real test for Sanchez. Where the Rays and Phils differ is in offensive efficiency. Tampa Bay ranks second in runs scored, home runs, AND slugging. The Phils have been able to survive the Rays up to this point, but there's no guarantee of elite pitching to start things off hot.
My bet for tonight – betting the over. The Phillies and Rays combined for 12 runs last night and that was with Taijuan Walker in the game. We now have what could well be a pair of bullpens duking it out and the Rays offense has been all too quiet this series. This should be an easy bet in my opinion.
Best Phillies vs Rays betting promos
DraftKings has an exciting promo to keep football fans excited. If you place a $5 bet on any MLB Market, you'll get $200 in free bets if your team wins!
AP Photo/Matt Rourke